New Debt-Averse Caesars Entertainment to Reject Golden Nugget Merger Offer
Posted on: October 22, 2018, 06:24h.
Last updated on: October 22, 2018, 06:24h.
The Caesars Entertainment board is expected to unanimously reject a reverse merger proposal from Tillman Fertitta's Golden Nugget, according to New York Post sources.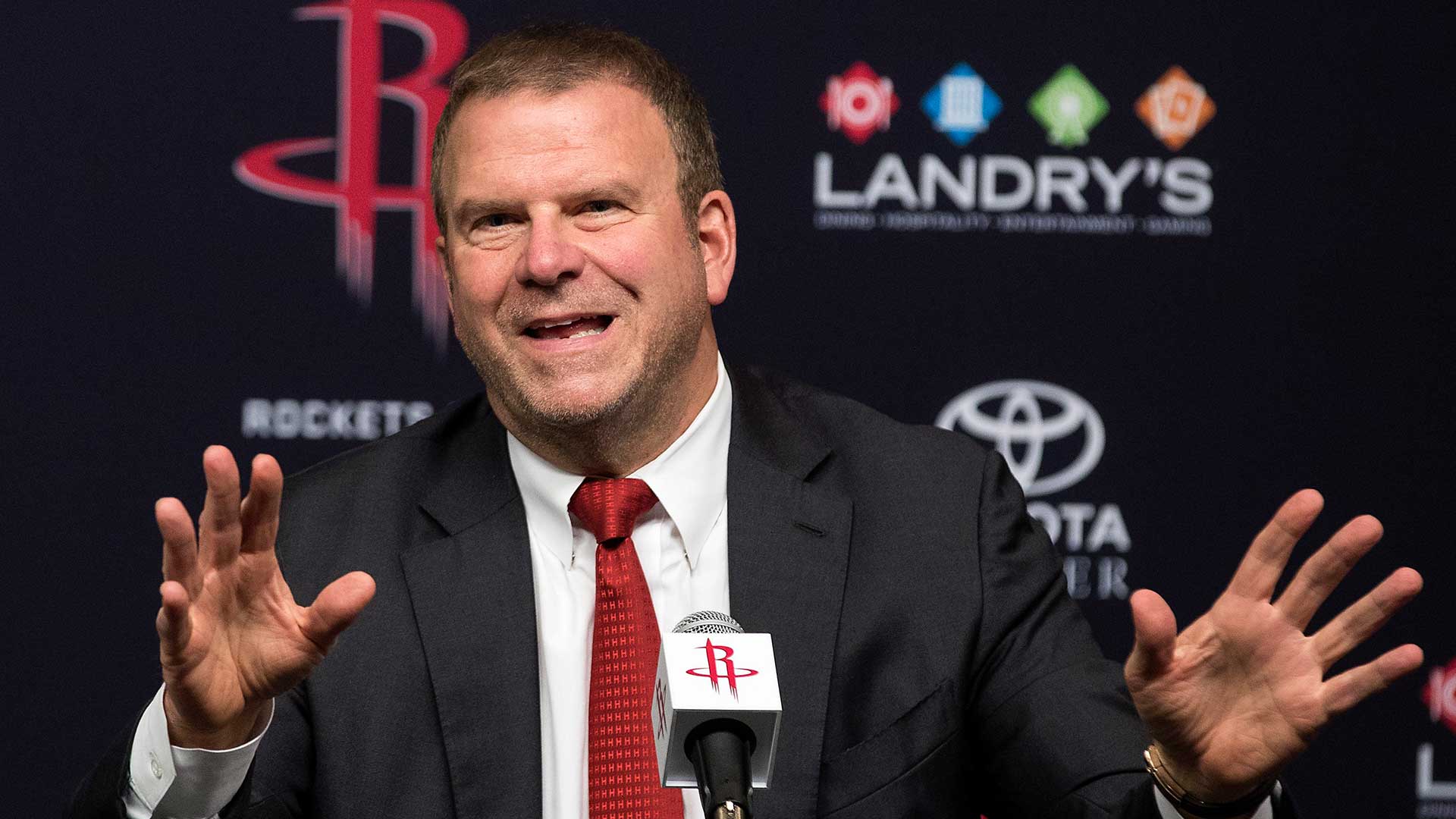 Billionaire Houston Rockets owner Fertitta is understood to have approached Caesars about a possible combination of the two casino empires earlier this month. Fertitta also owns the Landry's restaurant chain.
The proposal would have installed the Texas businessman as CEO and chairman of an enlarged company, according to rumors, offering Caesars shareholders a premium $13 per share in a cash and stock deal.
Caesars owns 55 casinos and hotel properties in 13 states, while Golden Nugget owns just five.
Messy Bankruptcy
News of Fertitta's approach sent Caesar's shares soaring 18 percent in just two days. But according to NYP sources this weekend, the consensus on the Caesars board is that the proposal would saddle the group with too much debt.
The company has only just emerged from bankruptcy, which allowed it to shave its 18 billion debt load down to $9 billion through chapter 11 reorganization — a protracted, expensive, and often acrimonious process, as the group painfully negotiated cash and equity deals with its creditors.
Caesars acquired most of its debt through its highly leveraged takeover by private equity firms Apollo Capital and TPG a decade ago — just before the recession began to bite into the US casino sector.
A leaner, less leveraged Caesars is now concentrating on growth and is unwilling to risk plunging back into a debt hole.
According to Bloomberg, Fertitta's businesses last year had sales of $3.5 billion and debt of around $4.3 billion.
News of Fertitta Proposal 'Leaked'
Other concerns about the deal include the likelihood that a combined company would have to sell some of its casinos to appease the Federal Trade Commission, as regional crossovers would raise competition concerns. The board is also unwilling to throw the company's current CEO, Mark Frissora, under a bus.
NYP reports that Caesars is in late stages of negotiations to buy several properties from Jacks Entertainment, which owns six casinos in Cleveland, Cincinnati, and Detroit.
The newspaper's sources believe that the news of Fertitta's offer was leaked by hedge-fund investors in Caesars who have become impatient with the casino giant's underperforming stock. They want to derail the Jacks Entertainment talks and guide the board towards the Fertitta deal, the sources claim.
But the board — which includes partners from Apollo and TPG, and therefore some of the shrewdest moneymen in the world — is not for turning, say the sources.
Latest Casino Stocks:
Retrieving stocks data...
Retrieving stocks data...
Retrieving stocks data...
Retrieving stocks data...
Retrieving stocks data...