Caesars Entertainment Raising Capital for Online Spinoff
Posted on: July 14, 2013, 05:30h.
Last updated on: July 14, 2013, 03:12h.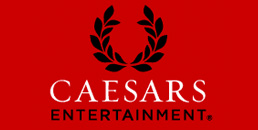 Caesars Entertainment has been taking steps to prepare itself for online gambling in the United States for years. Now, the company is looking to spin off that branch of the company into its own brand.
Fundraising
Caesars has submitted a Securities and Exchange Commission filing, announcing that it plans to raise $1.2 billion to start a new company focused primarily on online gambling. The money would be raised by selling stock in the new venture, which as of yet does not have a name.
The online gambling company wouldn't be solely focused on the virtual world, however. While the vast majority of Caesars' properties would stay in the current corporation, the new company would take control of the Planet Hollywood casino, as well as one in Baltimore that is currently under development. This would likely be done to allow the new company to maintain its own brick-and-mortar presence, which will generally be a requirement for casino operation in many states that are starting to offer online poker and gambling options.
Caesars hasn't exactly been a leader in the online gambling industry, but it has been doing a good job of playing catch-up in recent years. Their most valuable properties are likely attached to the world of online poker, where Caesars controls the World Series of Poker brand name. Sites with that branding are already operating overseas, as well as in play money versions in the United States. In addition, a real money WSOP site is expected to open imminently in Nevada, and Caesars expects to be part of the launch of online gambling in New Jersey later this year.
Heavy Debt
The move comes as Caesars has been struggling to meet the expectations of its investors. The company is currently dealing with a heavy debt load, and while it has been posting better results in recent months, it still lost money in the most recently reported quarter. Part of the issue may be that Caesars is the only major American casino operator that does not have a property operating in Macau.
Caesars currently operates ten casinos on the Las Vegas Strip, as well as dozens of other casinos in various markets throughout the United States.