All Caesars Entertainment Employees in Las Vegas Will Receive COVID-19 Test This Month
Posted on: July 9, 2020, 09:34h.
Last updated on: July 9, 2020, 12:15h.
Thousands of Caesars Entertainment employees working in Clark County, Nevada, are being required to undergo a COVID-19 test before July 17. If they fail to do so, they will be removed from the work schedule.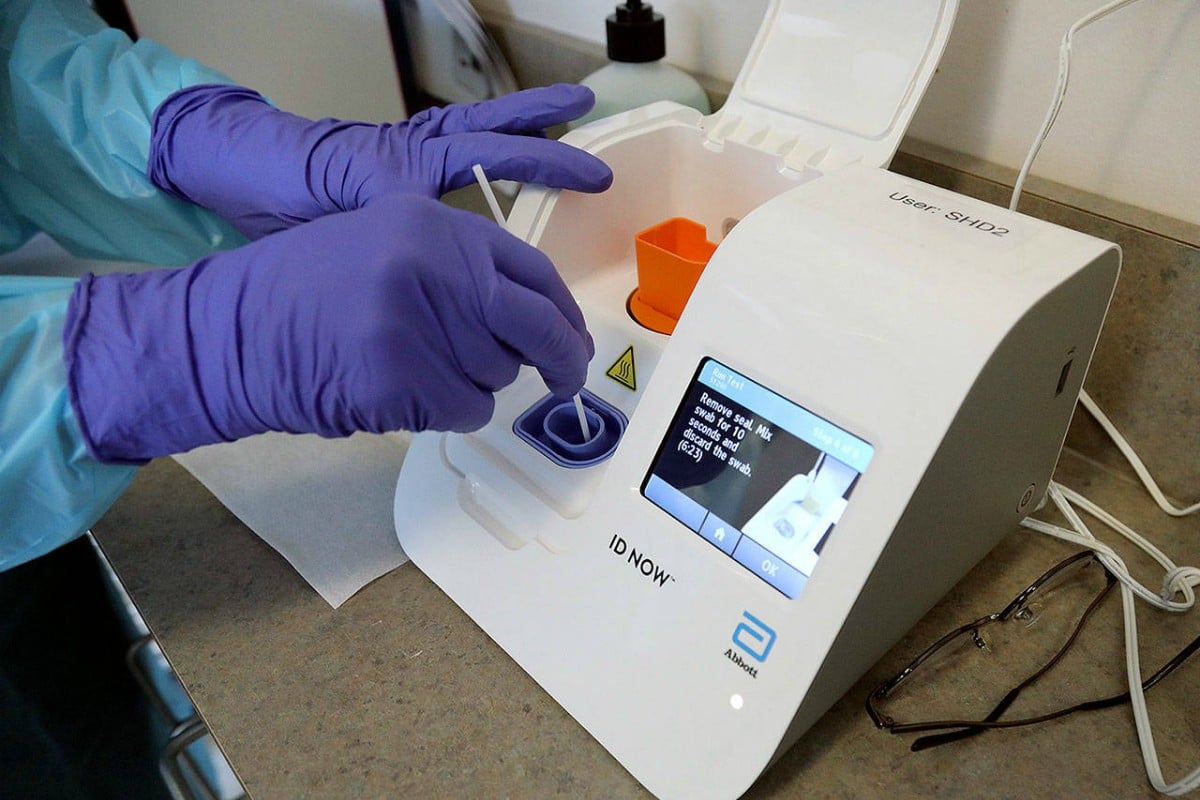 With Clark County experiencing an upward trend in the number of coronavirus cases since casinos were allowed to reopen June 4, Caesars officials say mandatory testing is the right thing to do. Specifically, widespread testing can help identify those who aren't showing signs of having the respiratory virus.
"We thought mandatory testing would be a good way to identify employees who might be positive for COVID-19 without knowing it (i.e. asymptomatic) and wouldn't realize they could be spreading the virus at work," said Richard Broome, Caesars' executive vice president of communications and government relations.
Caesars operates 10 casinos in Clark County, including nine on or around the Las Vegas Strip. The 10th property is Harrah's Laughlin.
Testing Ramps Up
Nevada has reported 24,301 confirmed COVID-19 cases and 553 deaths. Clark County, the most populated county in Nevada, has, by far, the most positive test results at 30,126, and most deaths at 454.
The days of governors saying they don't have enough testing capabilities are long gone. In Nevada alone, there have been nearly 400,000 coronavirus tests performed. In early April, Nevada conducted less than 1,000 tests a day. Now, between 5,000-10,000 tests are being conducted daily.
Caesars isn't the only casino operator requiring workers to be tested. Wynn Resorts mandated all of its employees to be determined clear of COVID-19 before returning to the job. Ongoing testing remains in place, with hundreds of random employees being tested daily.
Las Vegas Sands is following a similar protocol. "To provide further peace of mind, complimentary testing was also offered to household members," said Sands communications executive director Keith Salwoski. The Sands exec revealed that some 6,000 tests have been performed on employee family members.
Sands says its frontline workers are required to undergo a monthly COVID test. In addition, free testing is offered to every Sands staff member on a monthly basis.
More Calls for Safety 
The Culinary Union sued subsidiaries of MGM Resorts and Caesars Entertainment this month on claims that the casinos are not adequately protecting its members as they return to work.
Adolfo Fernandez, 51, a utility porter at Caesars Palace, died after contracting COVID-19. His family blamed Caesars for his death.
I am going to fight for justice because he told me constantly that they are not using the correct safety precautions at work," his daughter Irma Fernandez said. "They are not protecting their employees."
Along with suing the two casino giants — which operate the majority of the Strip's casinos — the union is pressuring state lawmakers to enact legislation that requires companies to increasing cleaning and social distancing regulations, provide workers with free COVID-19 testing, regularly perform temperature checks, and develop better employee training regarding coronavirus and other diseases.
Culinary has also joined numerous national unions in calling on Congress and President Donald Trump to adopt "America's Five Economic Essentials."
The unions want to expand health insurance for all workers, legislation to keep frontline workers safe, protected pensions, public schools funded, the Postal Service solvent, and Americans being hired first to build infrastructure.
Similar Guides On This Topic