Caesars Entertainment in Debt Restructuring Talks, Again
Posted on: October 21, 2014, 05:30h.
Last updated on: October 20, 2014, 10:57h.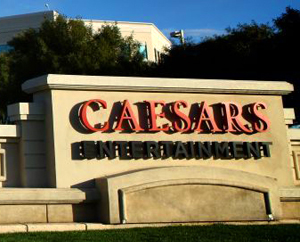 Caesars Entertainment says that it will begin talking with its creditors in an attempt to restructure its $24.2 billion debt load, the highest figure in the entire gaming industry. The move would look to restructure $18.3 million of that debt, and could result in a January bankruptcy filing.
In the days since the Friday announcement, creditors and stockholders have reacted favorably to the move, suggesting that this plan could ultimately go forward with the approval of those who are owed money from the gambling giant. Some even hope that such a move could preempt a bankruptcy court appearance for Caesars, though that may be a long shot at this point.
Debt Seen as Unsustainable
Analysts have long been pointing out that the Caesars debt figure was simply unsustainable. That has sometimes led to conflict between various entities under the Caesars brand and stakeholders in those companies, who sometimes felt that assets were being moved unfairly between various subsidiaries.
The sheer number of groups and individuals with significant holdings in Caesars may actually be what forces the company into bankruptcy court, no matter how hard they try to negotiate with their lenders. According to Fitch Ratings Service analyst Alex Bumazhny, there are simply too many stakeholders for everyone to get on the same page.
"The forces are not seeing eye-to-eye," Bumazhny told the Las Vegas Review-Journal. "We just don't see how this gets resolved."
SEC Filings Reveal Recent Moves
One of the major steps towards satisfying major creditors came earlier in the week, when Caesars told the Securities and Exchange Commission (SEC) that it had amended debt documents so that senior bondholders could get a lien on the company's cash reserves. A month earlier, the company reported that it had begun talking with first lien holders about how it could start fixing the casino operator's financial situation. On Friday, Caesars also told the SEC that it received a second default notice from bond holders who say they own a significant portion of the company's debt.
Add up all these steps, and analysts say that it looks like a restructuring deal is in the cards. According to CreditSights Inc. analyst Chris Snow, pledging cash to creditors would have to take place at least 90 days before a bankruptcy filing.
"The first-lien lenders want to protect themselves in bankruptcy," Snow said to Bloomberg News.
Other analysts have said that an announcement about a restructuring deal is likely by the end of the year. Such a move would be the second restructuring plan offered by Caesars this year, as the company already announced a deal in May that managed to eliminate about $1 billion in debt that would have been due next year.
One of the major restructuring efforts for Caesars has been shifting many of its highest-growth operations into the Caesars Acquisition Co., including Caesars Interactive Entertainment, while most of the casinos and debt have stayed within the Caesars Entertainment Operating Company.
Those moves were seen by some as an attempt to shield some of the company's most valuable assets from a potential bankruptcy. That led to a pair of dueling lawsuits between junior bondholders who felt betrayed and Caesars, which said that those bondholders were trying to push the company into default by interfering with its restructuring efforts.