Caesars Debt Restructuring More Like a Shell Game
Posted on: October 22, 2013, 05:30h.
Last updated on: October 23, 2013, 03:35h.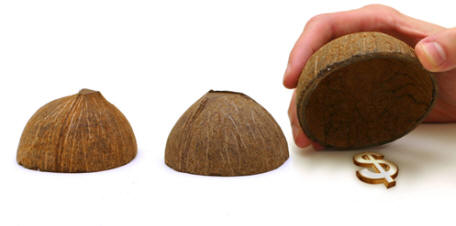 Caesars Entertainment continues to study the White House debt management strategies, it would seem; namely, when you can't pay off your debt, acquire more, move things around on paper like a shell game, and look like you're taking action by filing a near-Obamacare sized document with the Securities and Exchange Commission (SEC).
The company just filed a massive 900-page treatise with the SEC, outlining how their debt restructuring would take place, in case any of you have a long flight and need help falling asleep on board.
Restructured, But Not Out of Debt
The key term here is "restructuring," because nothing in the SEC filing actually indicates any substantial moves towards immediate paydown of their industry-high accrued long-term debt of $23.5 billion. Just to put that in perspective, that amount is higher than what Detroit owes – the American city that this summer took the honor of becoming the largest U.S. municipality to ever file for Chapter 9 bankruptcy protection over its $18 billion in debts.
And like Detroit, Wall Street doesn't have much positive to say about the direction Caesars is taking, even though, like its namesake, the company keeps expanding and extending its rule to all corners of the globe. Last year, despite bringing in some $8.6 billion in revenues, they ended 2012 with a net loss of $1.5 billion. And with more than 50 casinos in 13 U.S. states – with many of those properties still getting back on their feet as they  push out of the dark hole of the recession – there's a lot at stake here; Moody's Investor Service – a globally recognized company which provides credit ratings and research covering debt instruments and securities – has termed the Caesars' debt load as "unsustainable."
New Projects Coming On, Both Gaming and Non-Gaming
And while the company's Deputy General Counsel Michael Cohen told the Nevada Gaming Control Board at the July summit that Caesars debt – which is $10 billion more than competitor MGM Resorts International – was "manageable," he did acquiesce that "others disagree".  And new debt the company is now taking on will go towards financing both its $550 million Linq development on the Las Vegas Strip – a 300,000-square-foot al fresco development that's to include new entertainment, dining and shopping outlets, plus a 550-foot-high observation wheel- as well as a new 668-room tower add-on at their flagship Las Vegas Strip Caesars Palace property.
One planned partnership for Caesars just fell off their docket last week, and that was a minority stake with Suffolk Downs Race Track near Boston for a much-vied-for casino license in Massachusetts. After that state's Gaming Commission uncovered some alleged unsavory ties with now-removed partner Gansevoort involving some six-degrees-of-separation with the Russian Mob, Caesars decided the insanely nosey Commission's reviews were a little too ridiculous for their taste, and simply withdrew from that project altogether. And while they have now removed Gansevoort from their upcoming new boutique hotel where the former Bill's Gamblin' Hall once stood on the Las Vegas Strip, the $185-million project itself will continue under a new, as-yet-unselected hotel-casino name.
In essence, the restructuring plan is this: Caesars Entertainment raised $1.18 billion by moving ownership of Las Vegas Strip property Planet Hollywood, the company's Interactive gaming division and its under-construction Baltimore Horseshoe into a new publicly traded holding company, Caesars Acquisition Co., of which the Entertainment division will continue to own 57 percent, while holding  a buy-back option for the other 43 percent in three years. Stockholders were offered the opportunity – if you can call it that – to buy one share in the Acquisition brand for each share of the Entertainment brand they held. Obviously, you don't have to be Einstein to see that even if every cent of that raised money were going towards debt paydown, it wouldn't begin to cover even 1/10th of what's owed.
However, most of that money will go towards building and development costs for the company's new U.S. casinos, as well as its burgeoning WSOP online brand, which is already up and running in Nevada, and will be come November 26th in New Jersey, when that state launches its online casinos legally.
To be fair, not every analyst sees Rome burning here (we leave few easy metaphors unturned in these situs). For example, Eilers Research gaming analyst Adam Krejcik told investors that "while the deal structure (and) terms of the rights offering are complex, and questions about Caesars' capital structure will likely persist, we believe the near-term bias for Caesars equity shareholders is to the upside given the opportunity to own (the holding company) at a very attractive valuation."
Krejcik sees the payback coming via social media and mobile casinos games which are offered via Playtika and Buffalo Studios, two subsidiaries of Caesars. That being said, the 2012 total interactive revenues for these groups was just  $193.3 million, which is a long, long way from $23 billion. And even with estimates for these two divisions being projected at  $283 million for 2013 (social gaming players pay small fees to make their virtual stacks grow), we are reminded of the famous saying oft-attributed to circus mastermind P.T. Barnum:"There's a sucker born every minute."