Caesars Takes Entertainment to Next Level, Builds Largest North American Sound Stage in Las Vegas
Posted on: July 1, 2017, 02:00h.
Last updated on: June 30, 2017, 01:59h.
Caesars Entertainment is now in the movie and TV production business. The gaming operator's mammoth new soundstage opened for business in Las Vegas this week, not far from one of its Strip properties. At 48,000 square feet, it's being touted as the biggest in North America, beating Toronto Studios' Mega Stage by a few thousand.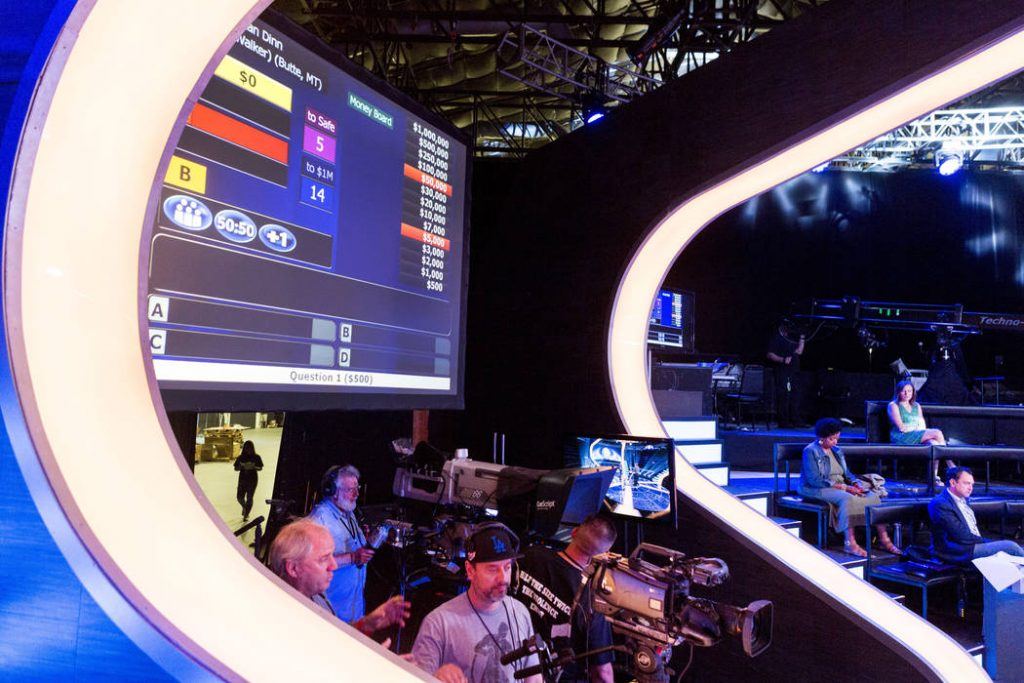 Betting on a New Direction
Caesars hopes the production facility space, a stone's throw from Bally's, will attract TV and film production crews, lured by more favorable tax breaks than they can find in the tax capital of the world: California. Along with rental fees and turnkey service offerings, the casino giant plans to further profit from the new facility by attracting film crews, cast, and audience members to its hotels and restaurants, and of course, to its casino floors.
While Vegas is one of the most-filmed cities in the world, with around 500 productions a year, Jason Gastwirth, senior VP of marketing and entertainment for Caesars Entertainment, said that the new space would give production companies an opportunity to film shows that don't necessarily "have Las Vegas in the script."
"We're hoping to build an industry here," he told the Hollywood Reporter recently. "Caesars has a history in the entertainment industry, from live events to film and TV. The next step for us is to have an active film studio for projects, not just those set in Las Vegas."
The soundstage, which has the external appearance of a giant white tent, can be used to build sets for movies and TV shows, and can even host specifically created events, such as entertainment and sports specials.
But it's not so much the sound stage itself, which is little more than a heavily sound-proofed rentable empty arena, that attracts the production companies, as the tax incentives offered. In recent years, an interstate tax-incentive battle has broken out between states seeking to bring these companies inside their borders.
(State) Border Wars
Nevada's proximity to California should serve it well, but its incentives of 15 to 20 percent are trumped by New Mexico (20 to 25 percent) and Utah (up to 30 percent with a cap of $50 million). But let's face it, neither of those two states are likely to appeal to the "what to do when we're not shooting" side of Hollywood's fast-paced populace.
The Silver State has been La La Land's go-to playground for decades, and no doubt that message will be highlighted in marketing.
Meanwhile, on the other side of the country, Georgia's rates of 30 percent with a cap of $100 million have transformed it into a film and TV production hub, attracting 16 big names to the state since 2010, including Pinewood Studios.
Still, Caesars has high hopes.
Gastwirth reports that the soundstage will be booked for "most of the year" with a number of productions in the pipeline, the majority of which he's remaining tight-lipped about for now. The first project, appropriately enough, will be TV's long-standing syndicated hit Who Wants to be a Millionaire? with The Bachelor host Chris Harrison.
Six episodes of the game show will be filmed per day from July 5 through late August, with auditions currently taking place, conveniently, at Bally's.
Similar Guides On This Topic