Caesars Awarded Critical Five-Week Shield From $13 Billion in Lawsuits
Posted on: August 31, 2016, 11:26h.
Last updated on: October 12, 2016, 08:38h.
Caesars Entertainment Corp. has been granted a five-week grace period before it must face numerous lawsuits being brought by creditors looking to sever ties with the once-robust casino company.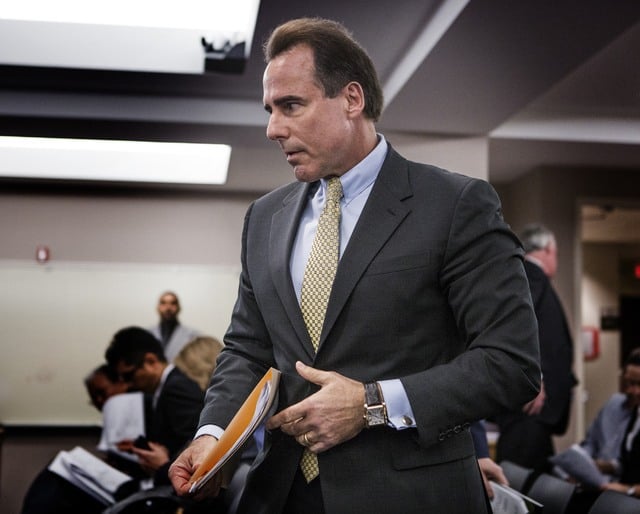 US Northern District of Illinois Federal Judge Robert Gettleman ruled during an emergency court hearing in Chicago on Tuesday that Caesars can delay facing $13 billion in lawsuits until at least October 5. On that day, Gettleman will decide whether to overturn a US Bankruptcy Court ruling made on August 26.
Last week, Bankruptcy Court Judge Benjamin Goldgar refused to grant the shield extension to Caesars. The Las Vegas-based company was scheduled to begin facing its creditors yesterday in a New York federal court.
Then Gettleman stepped in and granted yet another grace period.
The $13 billion debt is being held by Caesar Entertainment Corp's subsidiary, Caesars Entertainment Operating Co (CEOC). In January, the gaming operator spun its debt into CEOC, in an effort to free the parent company from the financial burden.
Though Caesars initially claimed 80 percent of first-lien note holders backed the scheme, the move has since unfolded as an unpopular restructuring.
Buying Time
Caesars is hoping to continue pushing back the lawsuits until it can reorganize its corporation once again. According to Reuters, the company is planning to scrap a total debt of $18 billion held by CEOC, though details on how the company plans to accomplish that haven't been revealed.
The creditors who originally backed the notion of CEOC assuming Caesars' debt are now trying to come after Caesars Entertainment Corp for their money.
As a public company traded on NASDAQ (Symbol: CZR), Caesars has Apollo Global Management and TPG Capital as its two largest stakeholders. Goldgar argued it's time for Caesars to face its financiers.
"The injunctions here have provided Caesars, Apollo, and TPG, a comfortable, free ride on the debtors' coattails," Goldgar ruled last week. "They have shown no keen sense of urgency to resolve the outstanding disputes that gave rise to the bankruptcy case."
Caesars owns and operates 38 casinos in the United States, including 13 in Nevada. Ten of the 38 are either controlled by CEOC, or partially under its umbrella.
Anyone Still Here?
Dissecting the CEOC Chapter 11 ongoing bankruptcy saga nearly requires a master's degree in finance. With Caesars owning over 50 worldwide casinos paired with hotels and golf courses, there's many billions of dollars jumbled in the company's spreadsheets.
There's Caesars Entertainment Corp, Caesars Entertainment Operating Co., Caesars Entertainment Resort Properties, Caesars Interactive Entertainment, Caesars Growth Partners, and Caesars Acquisition Company. But by the time you've reached this point, Caesars very well could have created yet another entity.
It's a big financial mess that needs to be sorted out, and investors on Wall Street are running scared. The stock is trading at around $6.30 this week. Three years ago on this same day, Caesars was selling for more than $20 per share.