Caesars Casino Acquires Licence to Operate Online Poker Site in Nevada
Posted on: January 7, 2013, 06:38h.
Last updated on: January 21, 2013, 10:49h.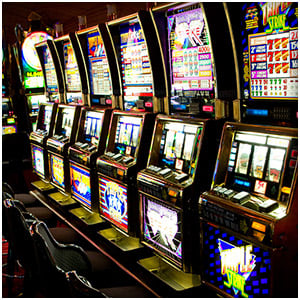 Caesars Interactive Entertainment, formerly branded as Harrah's, became the 12th company to receive a licence to operate an online poker room for Nevada residents last week, courtesy the state of Nevada.
Caesars plans to partner with 888 Holdings for their Nevada poker room, though 888 Holdings is still waiting for their own licence to be granted before work on the site can begin in earnest, though that's considered all but a formality of red tape and paperwork at this point, as the business relationship between the two companies has already been approved.
Caesars and 888 Holdings are not new to the online gaming realm, or each other. Caesars first online gaming venture was launched in 2008, Caesarscasino.com, branded after their most recognizable casino. That site currently operates in the U.K and is only available for residents of that region. The gaming software for that site was courtesy 888, and is but one of many gaming ventures they back in various ways, in addition to operating their own 888.com poker, sports betting, bingo, and casino sites.
In Nevada however, only companies with brick-and-mortar casinos are permitted to operate an online poker room, limiting 888 to their role as software provider for Caesars' site, a role which they are no stranger to, and more than able to fulfill.
Other companies licensed to operate poker rooms in Nevada include Caesars major rivals, MGM and Golden Nugget, as well as Boyd Gaming. Companies licenced to provide services for Nevada poker rooms include Fertitta Interactive LLC, owned by the Fertitta brothers of UFC fame, which runs the Ultimate Poker Facebook game, and would like to see that branding expanded. Several other companies are also awaiting their own approval, including social game maker Zynga, which runs a Facebook poker game of their own.
They'll be playing catch-up to Caesars and 888 however, and with the track record of excellence in online and offline gaming that these two behemoths of the industry possess, there's little doubting that their transition into the Nevada online poker scene will be relatively smooth and free of surprises (like, say, the nasty surprise of that river card that you know just gave your opponent a straight).
Caesar's is hopeful that their new Nevada poker site will be up and running early in 2013; surely a tasty morsel of news for the insatiable gaming appetites of the citizens of Nevada.