Buyers and Sellers Dance the Dance with Atlantic City Casinos
Posted on: October 9, 2013, 05:30h.
Last updated on: October 22, 2013, 11:57h.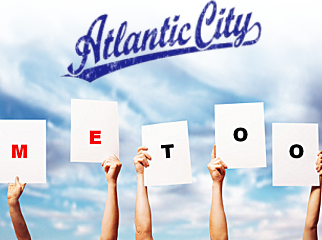 Ah, the Atlantic Club in Atlantic City: the girl that everybody wants to sleep with, but no one will marry. This New Jersey land gaming joint keeps on finding new suitors, however, and now a new one has popped up on the horizon: a local attorney-slash-entrepreneur, George Miller, who's created an investment group with The Flynn Company CEO Kevin Flynn of Philadelphia. Apparently, this real estate duo are eyeing all kinds of East Coast casinos, with the goal of firming something up before New Year's 2014 strikes midnight on the clock.
Atlantic Club Just One Contender
While Miller won't come right out and say who is looking like they'll be getting a diamond just yet, he did tell the  Press of Atlantic City his group hasn't eliminated the Atlantic Club as a contender, but that they were  "looking all over the place"  for just the right spot to make their deal.
The situation is made a bit more interesting in that both Miller and Flynn hold very small stakes in a Caesars-run Pennsylvania property; albeit just a 0.25% stake each. Press of Atlantic City interviewer Donald Wittkowski suggests that this minor alliance could help the duo, as Caesars has four casinos in Atlantic City and might be willing to part with one. You may recall that Caesars' international debt-load is sky-high, and some cash right now might be more than welcomed as some of their notes are coming due in 2015.  Rumors are that possibly Trump Plaza, Golden Nugget and Revel – along with Caesars' Showboat – might all be getting sexy glances from Miller and Flynn right now.
Plenty of Inventory Up for Grabs
It looks like it's a sellers market these days, though; also in line to buy something in Atlantic City – most likely to then get in position to get an interactive gaming license for AC's imminent Internet launch – are outfits like PokerStars, possibly Kentucky's Churchill Downs horse racing operation, and even Philly's SugarHouse casino owners are said to be looking to expand into the Atlantic City market.  British operators 2UP Gaming is also reported to be interested in AC, backed apparently by an unnamed Asian mogul.
Among the properties letting it be known they could be available for the right price are the now-infamous Atlantic Club, the Plaza (which killed a potential deal with the West Coast's Meruelo Group for $20 million when the casino's main mortgage holder Carl Icahn said "I don't think so" to the low-ball offer), as well as the Golden Nugget and poor ol' Revel, which just can't seem to stand up, it's so debt-heavy at the top.
Of course, you might wonder why a town whose casinos are doing so generally awful in the net profits department is being so eagerly courted by so many these days, and the obvious answer is both the interactive gaming potential (you can't get an online operator's license without owning a land casino) as well as the seemingly vague potential for the legalization of sports betting in Atlantic City's land casinos, which has been shot down more times than an Iranian war plane over the White House.
Regardless, Miller claims his investment group is doing its due diligence about this market. Despite Atlantic City's crappy profit ledgers the past few years, he says he sees "a lot of good on the horizon."
Similar Guides On This Topic