Buddhist Monks Gambled Away Donation Money in Casinos
Posted on: July 11, 2013, 05:30h.
Last updated on: February 4, 2015, 07:14h.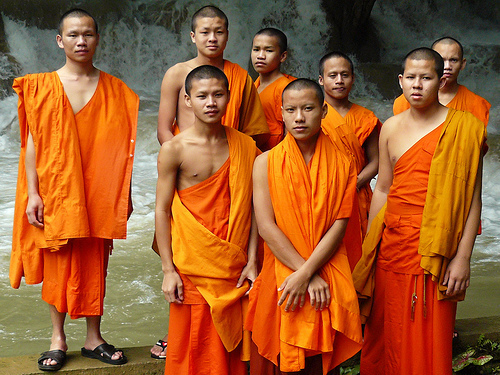 Last year shocking secret video footage was revealed showing a group of monks enjoying a game of poker while drinking and smoking in a hotel room, which included a number of Buddhist monk leaders from the Jogye Order, the largest Buddhist order in Korea.
Casino Trips Taken
Ven Jangiu of the Jogye Order has now gone on to reveal the severity of gambling addiction amongst Buddhist monks, even claiming that some travelled abroad to place bets with money taken from donations to the order.
"Of course they admit to gambling in the country, but some have even gone as far as Macau and Las Vegas in order to place big bets," said Ven Jangiu at a press conference held at the Pohang City Hall Briefing Room.
"In the past few years, around ten of the leading monks of the Jogye Order have gone overseas to gamble while struggling with this serious addiction," added Ven Jangiu, former head of Oeo Temple in Pohang. "Over the years, these monks have travelled around the country gambling, placing high-stakes bets in card games ranging from 3 million won to 10 million won [$2,700 to $9,000]."
Monk-ey Business
A list of 11 Buddhist monks alleged to have been involved in gambling was released by Ven Jangiu, who also announced that he too participated in the gambling before handing himself in to the Prosecutors' Office, feeling it necessary to reveal the actions of the few.
Exemplifying how far the gambling addiction had taken some of the afflicted monks, Ven Jangiu divulged that one of the monks had become so indebted through his actions that he sold the land of one of the temples for less than half its worth without receiving approval from the leaders of the order.
Despite the announcement at the press conference, the Jogye Order claims that the allegations made against the handful of monks holds no ground, stating that Ven Jangiu's motive is to sully the name of the order after his position as head of the Oeo Temple was revoked.
However, six leaders of the Jogye Order previously resigned after footage was revealed showing them gambling away more than one billion won in stolen donation money at a luxury hotel following the memorial service of a senior monk.
With this questionable (at best) activity in mind, it doesn't seem a far cry to imagine the addiction-inflicted monks boarding a Vegas bound plane. Perhaps this is Hangover IV in the making.
Similar Guides On This Topic