Bucks Antetokounmpo Seeks 'Greek Freak' Trademark, Possibly for Online Gaming Site
Posted on: May 8, 2020, 11:15h.
Last updated on: May 8, 2020, 11:44h.
Reigning NBA MVP Giannis Antetokounmpo of the Milwaukee Bucks is looking to trademark "Greek Freak" – the moniker fans and media use to reference his athletic ability and birth country – for potential use with an online gaming entity.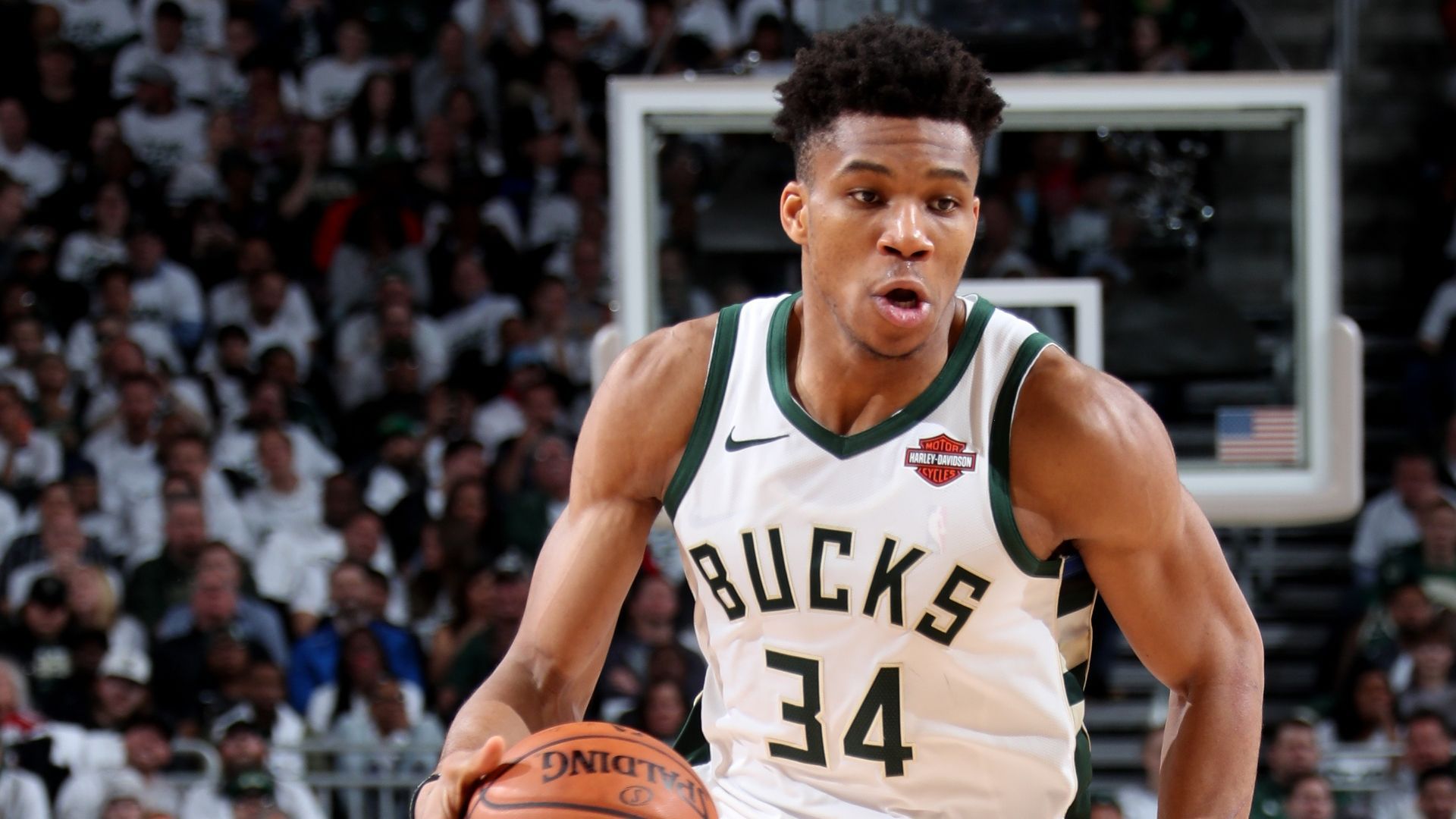 Antetokounmpo has five applications on file with the United States Patent and Trademark Office (USPTO), three of which are "live" and two are "dead."
Entertainment services, namely, providing a website for on-line gambling; Entertainment services, namely, providing an on-line computer game; Entertainment services, namely, providing games of chance via the Internet; Entertainment services, namely, providing online electronic games; Gaming services in the nature of online games, e-games, virtual reality games, and video games,; Providing on-line computer games," according to the latest Greek Freak filing.
Previous filings for Greek Freak and The Greek Freak are marked as "dead." Antetokounmpo's live filings are two for Greek Freak and another for Greek Fr34K, the latter of which references the forward's jersey number.
Why It Matters
The explicit mention of online gambling in the latest Greek Freak patent application is relevant because US trademark law dictates filers overtly state what the desired mark is to be used for. By law, anyone can file for a trademark, but USPTO regulations stipulate intent must be declared.
The abandoned Greek Freak application, filed in 2014, indicates Antetokounmpo was seeking trademarks on a variety of a basic food and beverage items for branding purposes, including beer, mineral water, a variety of carbonated drinks, cereal, frozen foods and more.
The Greek Fr34K application, which is live, indicates the Bucks superstar is seeking trademarks on a line of men's care products, such as body wash, cologne, and shaving items. That filing also rejuvenates Antetokounmpo's efforts to win marks on a plethora of beverages and snacks, as well as basketball apparel and gear.
Fine Line
The NBA isn't shying away from the US sports betting boom, but some of its players are. For example, Golden State Warriors star Stephen Curry, who's active in investment and venture capital circles off the court, eschews gambling investments.
The league itself takes a hard line regarding players and gambling, explicitly prohibiting its competitors from betting, fixing, or tipping others on competitions. Players are also banned from telling gamblers to bet on particular games or outcomes.
The NBA has partnerships with sports betting data providers and casino operators, the latter of which also sponsor a variety of teams across the association.
While NBA players have a long history of endorsing a variety of brands and products, it remains to be seen how the league will react to Antetokounmpo – or any other active player – developing a relationship with an online gaming company.
Heading into the 2019-20 season, Antetokounmpo made $20 million annually from endorsement deals, tying him with Kyrie Irving of the Brooklyn Nets for fourth among all NBA players.
Similar Guides On This Topic