Britney Spears Reportedly Doing It Again, 2019 Las Vegas Residency Rumored with MGM Resorts
Posted on: January 14, 2018, 04:00h.
Last updated on: January 12, 2018, 03:26h.
Britney Spears isn't ready to leave Las Vegas. Less than two weeks after she closed her four-year residency at Planet Hollywood's Axis theater on New Year's Eve, Spears has reportedly signed a deal with MGM Resorts that will bring the superstar back to Las Vegas in 2019.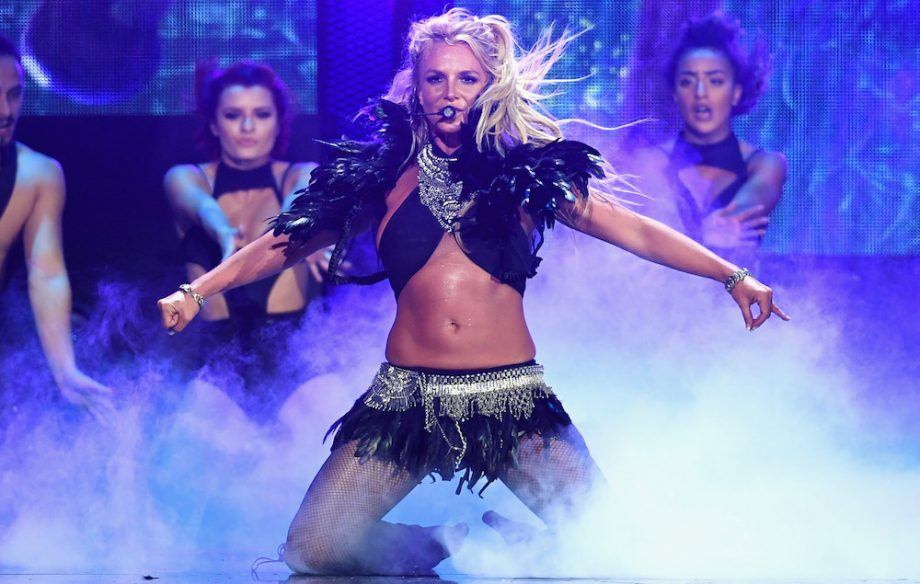 US Weekly is reporting that Spears will perform at The Park Theater. The 5,300-seat venue is located inside the Monte Carlo, which MGM is currently overhauling and transforming into two distinct properties.
While US says Britney has already signed the contract, MGM Resorts spokesperson Jenn Michaels told the Las Vegas Review-Journal, "We don't ever respond to speculation or rumors."
Britney's Axis residency sold upwards of $135 million in ticket sales during her 249 performances. Caesars hasn't disclosed what Britney precisely made per 90-minute show, but Forbes suggests it was just shy of $500,000. As for the MGM deal, sources tell US Weekly that it was an offer "she couldn't refuse."
Before Spears takes the stage, The Park Theater will host Lady Gaga's 74-date residency. Bruno Mars, Ricky Martin, and Cher also have recurring performances at the theater this year.
MGM's Pitch for Xers
MGM Resorts has made no secret that it's trying to attract a younger crowd to its Las Vegas properties.
When the $450 million Monte Carlo renovation is complete, and the 2,700-room Park MGM and 290-room NoMad boutique hotel open, patrons will find sleekly modern aesthetics and more of a residential feel than is typical in Vegas casinos.
The goal is making sure that as baby boomers continue to age (the youngest are now in their 50s), casino entertainment acts appeal to Gen Xers and millennials. Spears, 36, and Lady Gaga, who is 31, fit that bill.
The holy grail is thought to be Adele, 29, as the singer-songwriter appeals to audiences both young and old. Rumors continue to float that the English superstar is mulling a Las Vegas residency, with the latest gossip claiming Wynn Resorts has offered her $500,000 per show, which would match Spears' rumored take.
In addition to concert acts, casinos have tested new gaming innovations that combine elements of skill with luck, with varying degrees of success.
Las Vegas Residencies
Mariah Carey, 47 and no longer the beloved of Crown Resorts' James Packer, recently wrapped a residency at Caesars Palace, and is now rumored to be in discussions with Las Vegas Sands for a stint at the its Venetian casino.
Jennifer Lopez, 48, filled in at Axis when Britney was off. And comedian/actor Adam Sandler, 50, has performed twice at The Cosmopolitan, and has a third date scheduled for January 27.
Latest Casino Stocks:
Retrieving stocks data...
Retrieving stocks data...
Retrieving stocks data...
Retrieving stocks data...
Retrieving stocks data...