British Columbia Parq Vancouver Casino Gets Thrown Lifeline With Equity Partner
Posted on: May 14, 2019, 05:10h.
Last updated on: May 14, 2019, 05:15h.
The financially burdened Parq Vancouver casino resort in Canada's British Columbia has announced a new equity partner, along well as refinancing of it debts. But the identity of that investor remains a mystery.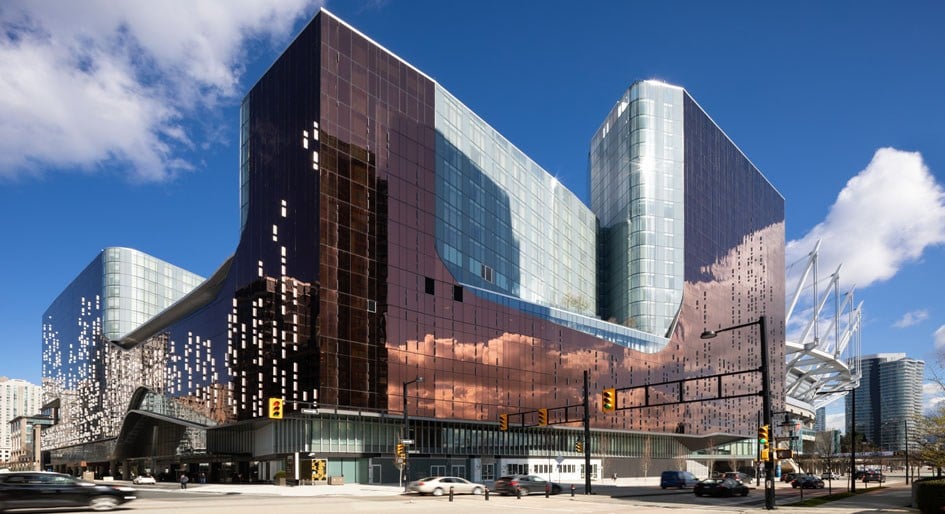 Before the announcement of the unidentified partner, Canadian real estate firm PBC Corp. had a 63 percent stake in Parq Vancouver, while Dundee Corp. had a 37 percent stake. The new equity firm will control 34.9 percent of the casino, with PBC's and Dundee's stakes reduced to 41 percent and 24.1 percent respectively.
In addition, the new backer will have rights to further increase its investment in the Parq Vancouver, potentially boosting its ownership percentage to 50 percent.
Dundee chairman and CEO Jonathan Goodman declined to name names, telling the Vancouver Sun that the group is a "private Canadian group that wants to remain private," while adding "I can tell you they are not that private. They have been approved by the regulators of B.C. They're going to be very active in the day-to-day business."
PBC acquired its stake in the Parq Vancouver earlier this year from Las Vegas-based Paragon Gaming.
Lots of Interest
Parq Vancouver's owners took on $450 million in debt to finance the casino project, which had interest rates ranging from 7.5 up to 12 percent, leading to quarterly interest payments that were crimping the company's finances.
With quarterly interest obligations of $30 million, the company lost $114 million last year. In April, S&P downgraded Parq Vancouver's credit rating to the speculative CCC rating from B-.
Bonds rated CCC, one of the lowest non-investment grade ratings, typically carry higher yields to compensate investors for the risks associated with such debt, including the possibility of issuer default.
S&P defines CCC-rated bonds as "currently vulnerable to nonpayment and … dependent upon favorable business, financial, and economic conditions for the obligor to meet its financial commitments on the obligation. In the event of adverse business, financial, or economic conditions, the obligor is not likely to have the capacity to meet its financial commitments on the obligation."
The agency cut its rating on Parq Vancouver after the company missed a payment on a second-lien loan. Two loans equaling $415 million have been refinanced into a longer-term, fixed rate package with lower interest rates.
Profitable, Actually
Parq Vancouver, which is home to 75 table games and 600 slot machines, is profitable on an operational basis before factoring in the company's debt burden.
The Canadian casino's new equity partner "brings significant expertise and knowledge to our partnership and will be able to assist the team … with the ongoing ramp up and optimization of operations," said Goodman on Dundee's first-quarter earnings conference call.
Bad News Shadows Casino
Last November, Parq Vancouver dealt with some ancillary bad publicity after Canadian rapper Drake accused the casino of "racially profiling" him. The singer/songwriter entered the casino after his own concert, but was not allowed to gamble.
Parq President Joe Brunini would later issue an apologetic press release in which he denounced racism.
Similar Guides On This Topic