Brick-and-Mortar Poker Rooms Get the Wrecking Ball: Are Poker's Glory Days Waning?
Posted on: March 5, 2013, 05:54h.
Last updated on: March 11, 2013, 01:00h.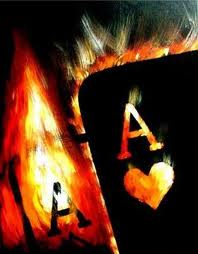 Ten years ago, following a Cinderella win for a guy with the life-imitates-art last name of Moneymaker, brick-and-mortar poker took off like nobody could ever have predicted, and a serious card game once reserved for hustlers and math geniuses suddenly became everyone's fairy tale fantasy of their own rags-to-riches story.  You too could win $8 million by taking down the Main Event at the World Series of Poker in Las Vegas, the kingpin event in the poker tournament universe; all you had to do was beat out a field of say, 7,000 or so other players and all that glorious green would be yours.
Chasing the Moneymaker dream became the passion of millions of men everywhere, and a smaller number of women; and a whole new poker renaissance was born, both online and in casinos. Gambling houses that had either closed down their small seven-card stud poker rooms years before due to lack of business, or who had never had one to begin with, suddenly sprouted Texas Hold'em poker rooms for their customers who all wanted in on the exciting and glamorous game they saw on TV and dabbled at online.
Fast Forward to 2013
What a difference a decade makes.  At least eight poker rooms in Las Vegas, where all the excitement started back in '03, have shut down in just the past two years. One of those properties is the Tropicana, which had the misfortune to fling open its doors on the exact same day in April 2011 that the Feds swooped in on the three largest online poker sites and shut them down; live action poker hasn't been the same since. Last September, their poker room was shut down and replaced by every casino's less glam but more reliable cash cow: more slot machines.
Is Black Friday entirely to blame, or is there a bigger picture at play?
William Thompson, author of "Gambling in America" and professor of public administration at University of Nevada, Las Vegas, says it's not just the shutdown of illegal online poker sites that's caused the demise of brick-and-mortar. "I just think the allure of poker is lessening," said Thompson.  "That's one reason the smaller casinos would just say, 'Hey, it's not worth all the time to set everything up. A slot machine would do a lot better."
Will the Phoenix Rise Again?
Like any good plot, it thickens as Nevada, New Jersey, Delaware and possibly several other states are poised to launch newly legal, regulated gambling, including poker, possibly as soon as later this year. Will the return of online gaming revive the live poker craze? Possibly, but probably not like before; poker revenues in Nevada have hit a continued drop of an average of 6 percent a year in the past several years, according to Gaming Control Board annual reports.  So while some larger rooms, like the Venetian, Caesars and Bellagio, remain open and say business is thriving, most likely the smaller rooms will not come back; after all, the last thing casinos like to do is gamble.
Similar Guides On This Topic