Milwaukee Brewers See World Series Odds Lengthen After Christian Yelich Suffers Season-Ending Knee Injury
Posted on: September 11, 2019, 11:54h.
Last updated on: September 13, 2019, 02:46h.
The Milwaukee Brewers have been one of the hottest teams in baseball this month, as Major League Baseball's pennant races heats up with less than three weeks remaining in the regular season. But the Brew Crew's postseason hopes took a serious blow Tuesday night when the team announced slugger and National League Most Valuable Player candidate Christian Yelich was out for the rest of the season.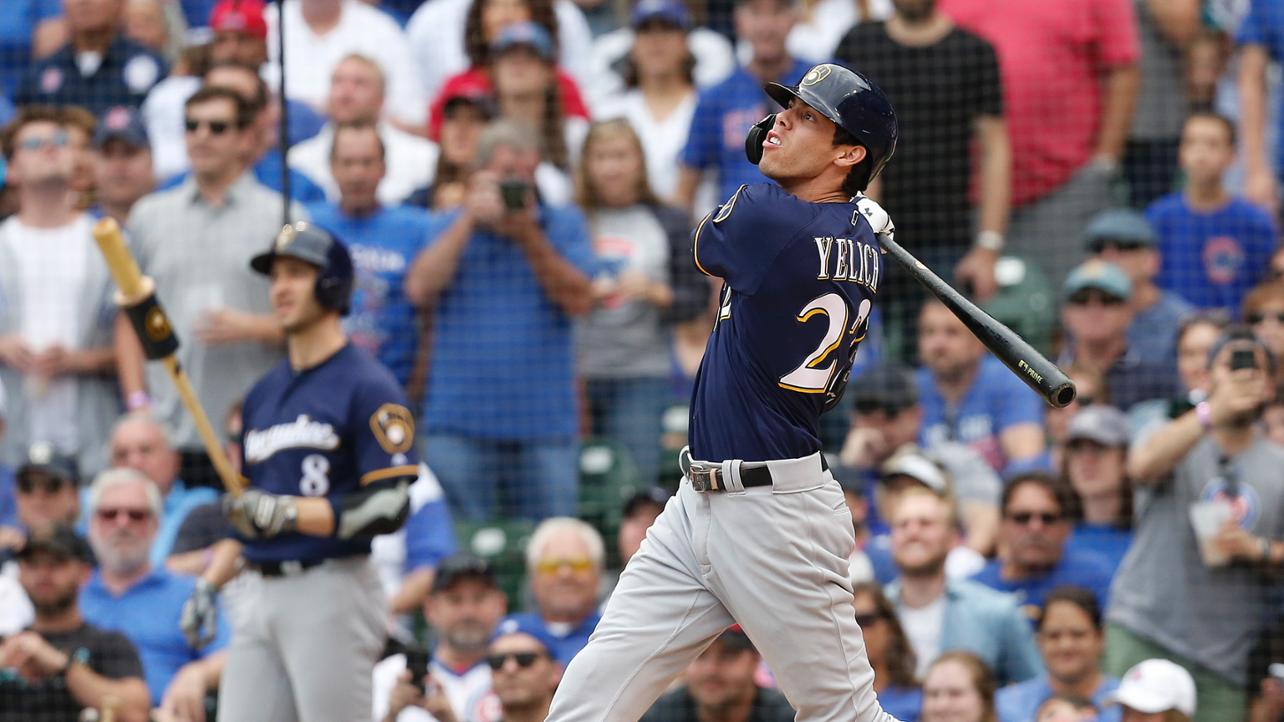 In his only at-bat Tuesday, in the first inning at Miami, Yelich fouled a pitch off his right kneecap and went to the ground. Though he eventually walked off the field and down the dugout steps, he was not able to keep the leg straight, as the kneecap was broken.
Yeah, he's down. He's disappointed. He's crushed. It's awful news," Brewers manager Craig Counsell told reporters Tuesday night. "I went out there and his whole body was shaking, so I was really concerned. It was just different looking. When he got up … I saw him walk down the stairs and I was somewhat optimistic at that point. Obviously, we got some bad news."
After winning Tuesday over the Marlins, Milwaukee finds itself with a 76-68 record and a 7-2 record for the month. However, that's five games behind the St. Louis Cardinals in the NL Central. In the Wild Card, the Brewers are the first team out, but they're just a game behind the Chicago Cubs, their Central rival.
Most Oddsmakers Doubtful
Over at FanDuel, the Brewers odds to win the World Series grew to +4800, but Kevin Hennessy, FanDuel's director of publicity, said the team had been falling in recent weeks.
Two weeks ago, Milwaukee's odds stood at +3000. But that took place during a stretch where they lost six of nine games. He noted their odds were as short as +1400 earlier in the season at FanDuel, a sportsbook operating in six states.
On Aug. 19, William Hill listed the Brewers at +2800. Currently, the sportsbook offers them at +4000.
However, not everyone has discounted the Brewers despite the rough patch late last month, or the devastating blow to their top player. On Aug. 14, Borgata Sports, a New Jersey-based sportsbook, listed the Brewers at +3300.
On Wednesday, the Brew Crew's odds were still at +3300.
Superb Season Ends Early
After winning the NL MVP honors in 2018, Yelich was posting even better numbers this season.
The outfielder finished 2019 with a .329 batting average, a .429 on-base percentage, and a .671 slugging percentage, compared to .326/.402/.598. Yelich also hit a career-high 44 homers this season, after posting 36 last year. The only stat he hadn't improved upon was runs-batted-in. He had 110 last season, but with 18 games remaining, he had driven in 97 runs this season.
The afternoon before Yelich was lost for the season, DraftKings posted Yelich as the second choice for NL MVP at +150, trailing just Los Angeles Dodgers first baseman Cody Bellinger, who was offered at -150.
That bet was not available on the DraftKings Web site Wednesday.
Though not nearly as unfortunate as what happened to Yelich, at least one bettor failed to cash out a bet on the Brewers slugger.
Moments before Yelich got injured, PropSwap posted on Twitter a bettor's ticket on Yelich winning the MLB home run crown. The bettor wagered $100 on +5000 odds back in April. With Yelich just three homers behind leader Pete Alonso Tuesday, the bettor asked $1,100 for the ticket.
PropSwap posted on Twitter later in the evening that a prospective buyer made an offer of $675 shortly after the company posted the first tweet. However, the bettor declined to sell.