Boyd Gaming Takes $88 Million Tax Refund from Atlantic City
Posted on: June 12, 2014, 05:30h.
Last updated on: June 11, 2014, 08:48h.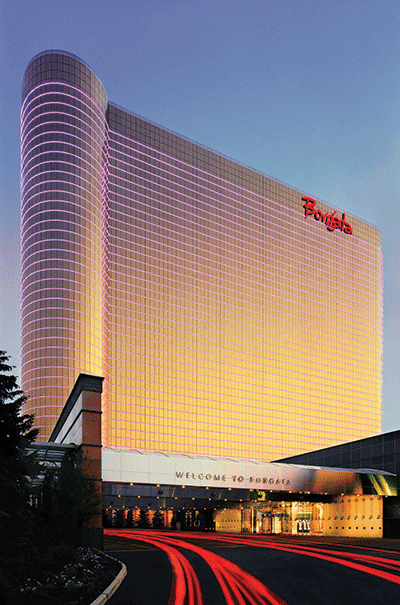 Given the respective struggles of both Atlantic City and the casinos that do business there, it's only natural that money has become a contentious issue between the two sides. The largest battleground on that front has been over property taxes, with casino owners claiming they've been overpaying, while the city has tried to hold on to as much of their shrinking tax base as possible.
Perhaps the largest of these fights was settled this week with the city's largest casino property. Boyd Gaming, the parent company that owns the Borgata, has reached a settlement with Atlantic City over tax bills covering 2011 to 2014. As a result, the Borgata will receive a refund of $88.25 million from the city, along with a tax credit worth nearly $18 million for 2014.
Tax Settlements a City Priority
That's a massive giveaway for a city that is already on very shaky financial footing. But Atlantic City's new mayor, Don Guardian, has made such deals a priority in an attempt to limit just how much the casinos can claw back. Several casinos are appealing their recent tax bills by saying that their property value assessments were wildly inflated, particularly as the gambling market has shrunk locally.
As part of the new settlement, Atlantic City agreed to a lower assessment for the Borgata starting in 2015. This won't be an easy pill to swallow for Atlantic City, though. The Borgata had been on the hook for $58 million in property taxes per year – over 20 percent of the city's total budget of just $249 million in 2013. That means that the credit the Borgata is getting just for 2014 could represent somewhere around 7 percent of the total city budget.
Further Disputes Remain
While the settlement does resolve a few years' worth of disputes, the legal battle goes back further than 2011. The Borgata is still appealing tax assessments from 2009 and 2010, and so far, the casino is winning that battle. Last October, a New Jersey tax court ruled that the city's valuation of the Borgata at $2.3 billion was nearly three times as high as the fair figure, set at $880 million for 2009 and $870 million for 2010. In the end, the court said that the Borgata was owed a refund of $48 million.
While exact numbers on the new valuation haven't been released, Boyd Gaming said in a Securities and Exchange Commission filing that the new number "will result in significantly lower expenses for real estate taxes as compared to 2013." In exchange, Boyd agreed to drop any further tax appeals over the 2011-2015 time period.
While the Borgata may be the biggest kid on Atlantic City's block, it is far from the only casino that has tried to appeal their property taxes in recent years. Caesars, Trump Entertainment Resorts and the Tropicana have all made similar appeals. Even the now defunct Atlantic Club made efforts to reduce their tax burden before closing earlier this year. This – along with falling gambling revenues – has led to a significant reduction of the city's tax base, which is supported overwhelmingly by the 11 casino resorts still in operation there.
Similar Guides On This Topic