Silk Road Founder Arrested While Bitcoins Plummet
Posted on: October 3, 2013, 05:30h.
Last updated on: November 18, 2013, 04:05h.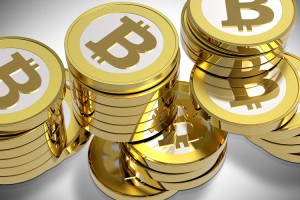 It's been quite a week for Bitcoins in the news; a triple whammy, actually.
First, there was the arrest by the FBI of Silk Road's founder – known online only by his handle "Dread Pirate Roberts", but apparently known to the feds a little more intimately as Ross William Ulbricht- and the seizure and shut down of the Silk Road site itself. Silk Road was an exclusively Bitcoin gambling site, well-known to many as an open marketplace for illegal drugs and more; the site's just under a million registered users were often money launderers, according to the arrest warrant.
"Based on my training and experience, Silk Road has emerged as the most sophisticated and extensive criminal marketplace on the Internet today," FBI Special Agent Christopher Tarbell noted in the complaint. Tarbell added that in the past 2 1/2 years, Silk Road generated some $1.3 billion worth of equivalent Bitcoin trades and netted $85 million in commissions for itself, often for things as macabre as hiring hitmen, seeking out computer hackers or buying illegal weapons.
Major Rate Volatility Ensues
Meanwhile – just a few days following the shut down of the site by the feds and the arrest of Ulbricht – Bitcoins themselves went through some Cat-5 volatility, when the rates for the digital currency dropped from $139 per Bitcoin to $109.71 per Bitcoin in just under three hours. While the value started climbing a little bit a few hours later, they then once again fell  to the $109.71 per Bitcoin rate, only to eventually jump back up to $120 per Bitcoin later in the day. What was going on there?
Whether you like Bitcoins – the crypto-currency used by gamblers (and some others) online that is purported to be untraceable and isn't tied to any existing "real world" money system – or hate them, the controversial digital money source continues to be in everyone's sites this week, that's for sure. But wait, there's more.
First Live-Streaming Bitcoin Site
Concurrently with all this Bitcoin craziness came the announcement of the first-ever live-streaming Bitcoin-only gambling site, Satoshilive.com. Using live dealers that players can see and interact with in real time, on camera, gamblers can partake of all the usual multitude of land casino offerings, games like roulette, baccarat and blackjack, as long as they can deposit and withdraw their Bitcoins, because "regular" money doesn't play on this site at all.
Yup, now you actually make your bets with Bitcoins and withdraw with them, as long as you come out ahead, of course. The Satoshi developers claim that the new site is "100% secure, 100% hassle-free and 100% fair to everyone," so they are basically begging to be hacked and have a major cheating scandal come down upon them. Never tempt the computer devils to come and make fun of you, developers.
The new site's existence bespeaks some growing popularity for the digital currency, but Bitcoins are certainly not without their detractors, the United States federal government being one. While many chatted up the money form as "untrackable," the feds have done a pretty good job of seizing assets even before the Silk Road crackdown, moving in on a major Bitcoin trading platform just this past May. The Department of Homeland Security – voicing concerns that the currency lends itself to money laundering by the very nature of its intractability – shut down the ability for U.S. players to use Dwolla, a mobile payment service that allowed players to deposit and withdraw money onto Mt. Gox, a Bitcoin trading platform.
And regardless of one's views on Bitcoins and their surrounding controversy, the volatile nature of this crypto-currency is undeniable. Just back in April of this year, the monetary units lost half their value in only a six-hour timeframe, and another major crash in October of 2011 left Bitcoins gasping for life when they slowly bled out value to only 10% of their former glory over the subsequent four months.