Billy Walters' Winning Streak Ends, Famed Sports Bettor Found Guilty on Insider Trading Counts
Posted on: April 7, 2017, 01:30h.
Last updated on: April 7, 2017, 01:36h.
Billy Walters has been found guilty on all 10 charges he was facing in a Manhattan federal courtroom on Friday.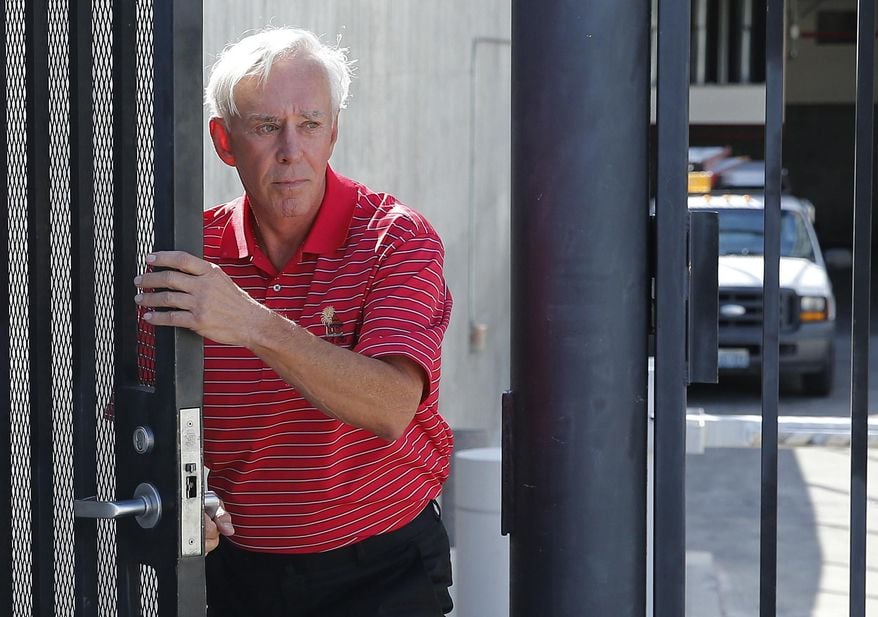 A swift-acting jury took little time earlier today to return guilty verdicts on the accusations that the famed sports bettor used insider trading information to make $43 million in the stock market. Considered the most successful sports gambler in Las Vegas history (at least in terms of total wealth amassed), Waters is now facing up to 20 years in prison.
The 70-year-old was found guilty of using stock tips provided to him by former Deans Foods Chairman Tom Davis, an executive who became indebted to Walters as his own gambling spiraled out of control. In turn, Walters used the tips to make $43 million over a seven-year period.
"Armed with his illegal edge, Walters made huge, perfectly timed trades, at times accounting for over a third of the trading volume in Dean Foods stock," Acting US Attorney for the Southern District of New York Joon Kim said in a statement. "Today, Billy Walters lost his bet that he could cheat the securities markets on a massive scale and get away with it scot-free."
The case was prosecuted by the Southern District of New York, the office of recently ousted US District Attorney Preet Bharara, who was terminated by the Trump administration. Bharara is well-known to the online gambling community for being the architect of poker's "Black Friday" in 2011, which essentially terminated internet gambling in the United States until it returned legally two years later in Nevada, and later Delaware and New Jersey.
Mickelson Link
Walters wasn't the only person who profited from Davis' gambling problem. Professional golfer Phil Mickelson, who was beginning his second round of the Masters in Augusta, Georgia when Walters' guilty verdicts were read, had made nearly $1 million off Dean Foods as well.
Mickelson has long been pals with Walters, a skilled amateur golfer in his own right.
In 2010, Lefty, as he's affectionately known on the PGA Tour, made a substantial investment in Dean Foods. Nine days later, the value of Mickelson's stock in the Dallas-based food and beverage company was worth $931,000 more than it had been less than two weeks earlier.
When the federal investigation into Walters was first brought by Bharara, Mickelson agreed to forfeit his profits, plus interest. "I have to be responsible for the people I associate with," Mickelson admitted.
Though he's now a convicted criminal, Walters also wasn't ready Friday to admit guilt. The sports gambler who claims he's never had a losing year told reporters, "If I would have made a bet I would have lost," Walters told reporters. "I just did lose the biggest bet of my life. I'm in shock."
While Walters brags about his decades-long streak of success at Vegas sportsbooks, the US Justice Department, which wins over 90 percent of the cases it prosecutes, has an even better track record, which may indicate that the DOJ generally ony takes on cases the department knows it can take down.
Case Closed?
Though Mickelson was not charged with any wrongdoing, it's no secret that the golfer loves to gamble. He frequently engages his competitors to place side wagers during practice rounds, and some believe even during tournament rounds as well.
In what couldn't come at a worse time, sports news siteDeadspinhas published a leaked voicemail from 2015, clearly displaying Mickelson setting up a high-stakes golf match.
In a call to Charlie Hoffman, who is ironically leading the Masters after round one, Mickelson says, "You and I are partnered, wanted to see if you wanted to play . . . and take these guys for some serious cash."
Similar Guides On This Topic
Latest Casino Stocks:
Retrieving stocks data...
Retrieving stocks data...
Retrieving stocks data...
Retrieving stocks data...
Retrieving stocks data...