Sheldon Adelson Loses Prostitution-Related Defamation Appeal, Nevada Supreme Court Sides With Jewish Democratic Group
Posted on: September 28, 2017, 05:00h.
Last updated on: September 28, 2017, 04:43h.
Las Vegas Sands founder Sheldon Adelson has lost his legal challenge against the National Jewish Democratic Council (NJDC), after the Nevada Supreme Court ruled this week that the political organization is immune from civil liability in the defamation case.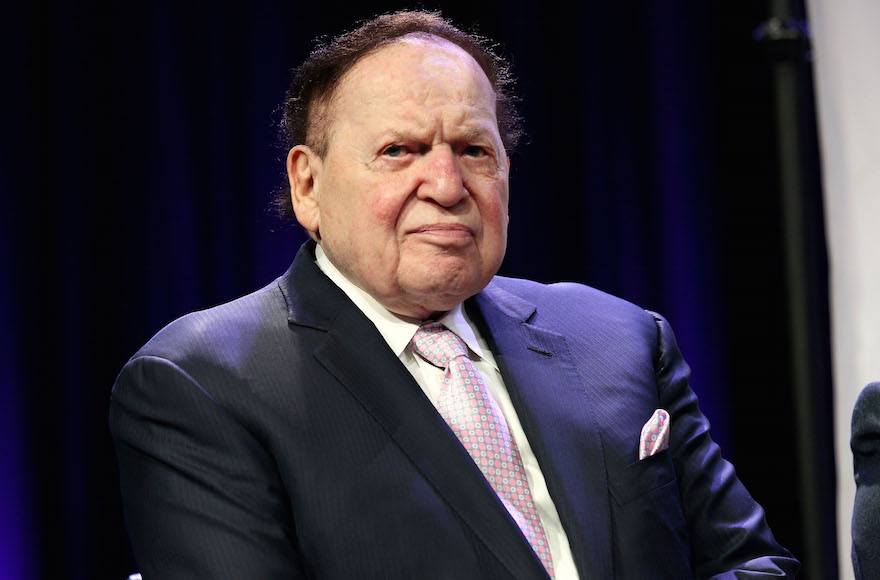 During the 2012 presidential campaign, the NJDC issued a statement calling on Republican Party candidate Mitt Romney to refuse political contributions from Adelson due to what the organization claimed was his casino resort in Macau allegedly tolerating prostitution. The political group linked its internet declaration to an Associated Press article covering a civil case regarding claims that prostitution routinely took place at Sands Macau.
Adelson sued the NJDC after they refused to retract the text. But the Nevada Supreme Court said this week that the nonprofit group cannot be held liable in the defamation case.
The high court said the AP article was linked to the source material, and allowed readers to form their own opinions on whether Adelson's resort was truly allowing prostitution to take place. Former Sands China executive Steven Jacobs sued Adelson after his firing in 2010 on allegations that he was forced into allowing hookers to operate under his leadership.
"Based on the record before us, the fair report privilege immunizes the petition drafters from civil liability because the AP hyperlink provided sufficient source attribution to put an average reader on notice that the petition drew from an underlying summary of judicial proceedings," the state court concluded.
Adelson is one of the GOP's deepest-pocketed donors. He gave tens of millions of dollars to Donald Trump's 2016 campaign, despite the fact that his former casino industry colleague wasn't his first pick to run on the Republican ticket. Adelson also heavily supports the Republican Jewish Coalition, and sits on its board of directors.
Hanging on a Word
The 2012 AP story included a line that read, "Reports surfaced that Adelson 'personally approved' of prostitution in his Macau casinos." The Nevada Supreme Court said the inclusion of the word "reports" is critical, as it doesn't present the information as fact.
The defamation case continues in the 2nd US Circuit Court of Appeals in New York, where it's expected to consider the Nevada Supreme Court opinion. Adelson has denied all claims of prostitution inside his Macau resorts.
Lower courts have dismissed Adelson's lawsuit, and have referred to Strategic Lawsuit Against Public Participation (SLAPP) statutes in their findings. SLAPP is aimed at discouraging frivolous lawsuits from plaintiffs whose goals are to intimidate, silence, or censor their critics.
Not Just Macau
Prostitution is illegal in Las Vegas, but of course, not everyone plays by the rules in Sin City.
In 2015, self-proclaimed journalist Tim James captured two underage gamblers reportedly sent into Sheldon Adelson's Venetian who were not stopped from play or alcohol consumption and never had their IDs checked. Then James went onto the casino floor in an attempt to pick up a prostitute, which took just a matter of minutes at the bar.
Back in his hotel room, he paid her simply to talk about her work at the Sands-owned casino.
"How many times have you worked here at The Venetian?" James asked in the video segment. "Ungodly amounts," she answered. "All the rich guys come here."
James claimed at that time he was planning to do a series of videos, but his Facebook feed suddenly went quiet soon after his first exposé was released. He hasn't posted anything on the topic since September 22, 2015.