Billion-Dollar Sports Betting Ring Infiltrated by US Authorities
Posted on: July 2, 2016, 03:47h.
Last updated on: July 2, 2016, 03:47h.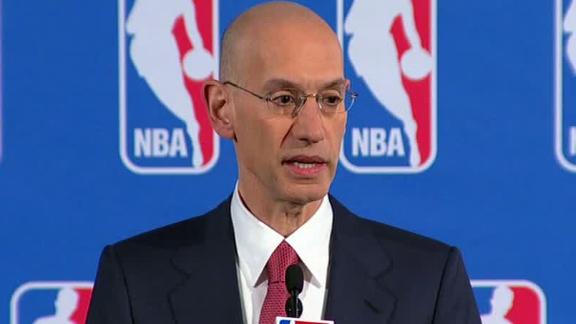 Sports betting is illegal in the United States with Nevada being the lone exception, but that didn't stop four men from running a billion-dollar sports gambling operation in California and New York.
Brooklyn District Attorney Ken Thompson announced on June 30th that four individuals have been charged in a 57-count indictment with running a sports gambling ring on the Internet. Thompson says the group's wire room was based in San Jose, Costa Rica.
According to Thompson, the four men collected $927 million in illegal wagers during last year's NFL season alone.
"Illegal gambling is not a victimless crime, it preys on peoples' vulnerabilities and directly leads to money laundering, loansharking and a host of other crimes," Thompson said. "This huge gambling operation, possibly the biggest one ever to be dismantled by a local prosecutor's office, allegedly moved millions of dollars around the United States and the world."
Operation Exposed
Prosecutors allege that the group operated a series of password-protected websites that offered lines and wagering opportunities. Gamblers also used a toll-free betting hotline.
The defendants did little to conceal what exactly their secured websites were doing behind the password. The domains used included WagerABC.com and TheWagerSpot.com.
Thompson believes 58-year-old Gordon Mitchnick was the ringleader. A resident of Crestline, California, Mitchnick employed a staff in Costa Rica to facilitate the bets that cost him roughly $200,000 per month.
Mitchnick collaborated with fellow Californians Joseph Schneider, 39, and Claude Ferguson, 43. The operation's east coast partner was 66-year-old Arthur Rossi who lives in Manhattan.
The defendants face up to 25 years in jail if convicted on enterprise corruption, the most serious charge in the indictment.
Repeated History
While an underground billion-dollar sports betting ring is certainly a substantial bust, it's of course not the first time we've seen this sort of illegal activity.
Numerous offshore sports betting websites cater to the United States due to the country's nearly unanimous continued prohibition on the market. But the general opinion on sports betting seems to be easing in favor of those who wish to gamble on sports.
The NHL recently announced an expansion team in Las Vegas. The NFL and Oakland Raiders are also currently considering a move to Sin City.
Sports betting is big business, as the illegal operation adequately proved this week. States and cities could handsomely profit off allowing residents to gamble on professional sports.
At the United States Conference of Mayors' (USCM) 84th Annual Meeting held this week in Indianapolis, the USCM approved a resolution that backs sports betting.
The USCM represents 1,407 US cities that have a population of at least 30,000 people.
"The American Gaming Association estimates that in 2015 alone, Americans placed nearly $149 billion in illegal sports bets," the resolution states. "Current law is out of step with public attitudes, as the vast majority of football fans, 65 percent, say legal, regulated betting will protect the integrity of the games or have no impact on outcomes."
In conclusion, the USCM said, "The United States Conference of Mayors and the nation's Mayors, believe it's time for a new approach to sports betting in the United States that could include strict regulation, rigorous consumer protections, taxation of revenues to benefit local communities, and robust tools and resources for law enforcement to root out illegal sports betting."