BetEagle Owner Pleads Guilty to Racketeering
Posted on: August 2, 2014, 10:00h.
Last updated on: August 2, 2014, 05:00h.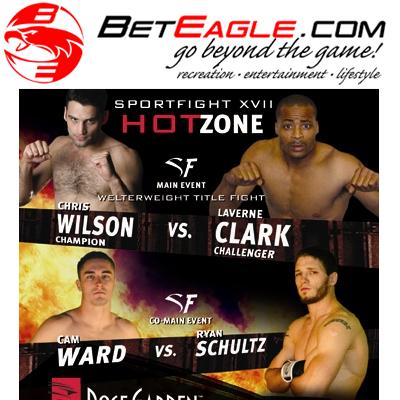 The owner of BetEagle is one of five men who have pleaded guilty in a Newark federal court to running an illegal sportsbetting site in New Jersey in association with the Genovese crime family. BetEagle owner Joseph Graziano and his employee Dominick Barone were each charged with one count of racketeering conspiracy and ordered to forfeit $1 million and $100,000 to the court, respectively. Earlier in the week, Mark Sanzo, Robert Scerbo, and William Bruder also pleaded guilty to the same charge.
All five men are New Jersey residents and were among 13 defendants arrested in May 2012 for their ties to the New Jersey faction of the Genovese Cosa Nostra. Among them is 81-year-old Joseph Lascala, an alleged capo (or captain) of the crew, who is charged with directing its criminal enterprises, which, as well as illegal gambling, allegedly included theft and extortion.
The Genovese crime family is the most powerful of the "Five Families" that operate organized crime in New York City. The family is run through smaller groups, sometimes referred to as "crews," each headed by a "capo" and consisting of "soldiers" and "associates."
Threats and Intimidation
BetEagle was a gambling site, supposedly licensed in Costa Rica, that operated at a local level in Northern New Jersey, as a "price-per-head" site. The court heard that mafia associates would act as agents (or bookmakers) of the business and would give local customers a user-name and a password to access the site and place bets. However, no money or credits were made or transferred through the website.
Instead, details of bets would be stored and tracked on the site, while collections were made in person, and customers unable or unwilling to pay debts would be met with threats and intimidation, as well as assurances that the company had the backing of the Genovese crime family. Customers would be forced to cough up interest, as well as the original sum owed.
There are also historical allegations on industry watchdog forums that suggest that some customers who had won large amounts through BetEagle were not paid out. According to prosecutors, money was distributed between the agents, the Lascala Crew, and Graziano and his employees. They claim that Graziano and Barone worked together maintaining the business and technology of the website.
BetEagle.ag Still Operating?
Ironically, in a New York Times article of 2012 that looked at the phenomenon of "price per head" sports betting, websites proclaimed that such sites "attract an increasingly diverse customer base, with demographics far beyond the stereotypical image of the mob-connected bookie."
And curiously, while the BetEagle.com domain has been shut down, BetEagle.ag appears to still be in operation. Dot.AG is an Antigua and Barbuda domain name.
"With more than 16 successful years in the industry, BetEagle.ag offers a smooth, hassle-free gaming experience that is simply world-class," the site proclaims.
Sentencing for Barone is scheduled for November 12, 2014, and for Graziano, November 18, 2014. The count of racketeering conspiracy carries a maximum potential punishment of 20 years in prison and a fine of $250,000.