Bet365 Online China Gambling Site Winning Big
Posted on: October 9, 2014, 10:35h.
Last updated on: October 9, 2014, 10:43h.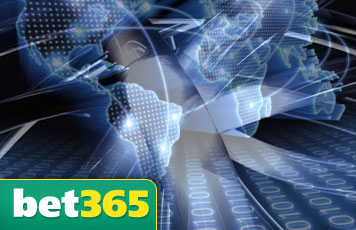 Bet365 targets customers in China using a variety of techniques designed to get around government restrictions there, claims a recent report by The Guardian. According to that account, bet365 is one of the most successful online gambling companies in China, despite the fact that they have no assets or physical presence in the country.
It's no secret that China is one of the most lucrative gambling markets in the world. Its players from mainland China have helped make Macau the world's largest gambling hub, while wealthy Chinese VIPs help increase the bottom lines of casinos in Las Vegas and around the world. But the Chinese government keeps a tight hold on what online gambling can be offered legally, with only a few limited wagers being allowed.
Thriving in Market That Many Avoid
That doesn't mean that some companies won't try to find their way into the untapped market, however. While several major gambling firms say they don't offer their services in China (the report specifically mentions William Hill, Ladbrokes, Betfair and Paddy Power as all saying they do not take any bets there), some do, and bet365 appears to be one of the largest operators that are active in the Chinese Internet gaming market.
"There's nothing the Chinese government can do about it, other than block the sites, which they do," one former bet365 employee was quoted as saying. "A lot [of Chinese-facing] bookmakers change their domain names on a regular basis."
In many cases, that means that bookmakers must quickly make customers aware when one site is blocked and another is up and running. Bet365 allegedly uses a variety of domain names in order to keep allowing bets from its Chinese customers. The company also employs a large staff in order to keep customers informed and happy.
"I would say there are 50 [bet365 call center] advisers just to follow the Chinese customers," the Guardian quoted an unnamed current bet365 employee as saying. "China is the biggest department apart from the English one."
Operations Legal, According to bet365
According to the report, bet365 has put together a "complex payments system" in order to take bets in local Chinese currency. But while all this activity seems to have few (if any) consequences for bet365, some Chinese customers may not be so lucky. The report says that a handful of players have faced legal action in China, including two who were jailed for promoting the site on blogs, and another four who were arrested just for playing on the site.
Bet365 doesn't deny the fact that it offers its services in China, though the company doesn't believe it is doing anything wrong.
"There is no legislation that expressly prohibits the supply of remote gambling services into China by operators who are based outside China," the company said in a statement. "In the view of bet365, and its lawyers, Chinese law does not extend to the provision of services into China by gambling operators and service providers who themselves have no nexus with the territory. Any allegation of illegality on the part of bet365 is therefore untrue."
Having a legal justification for its activities in China is important for bet365, as the new UK licensing laws require online gambling operators to provide such explanations for their operations in any "gray market" jurisdiction that accounts for more than three percent of a company's total revenues.
Latest Casino Stocks:
Retrieving stocks data...
Retrieving stocks data...
Retrieving stocks data...
Retrieving stocks data...
Retrieving stocks data...