Bet365 Accused of Withholding £54,000 of Player's Money
Posted on: June 30, 2016, 10:43h.
Last updated on: June 30, 2016, 10:43h.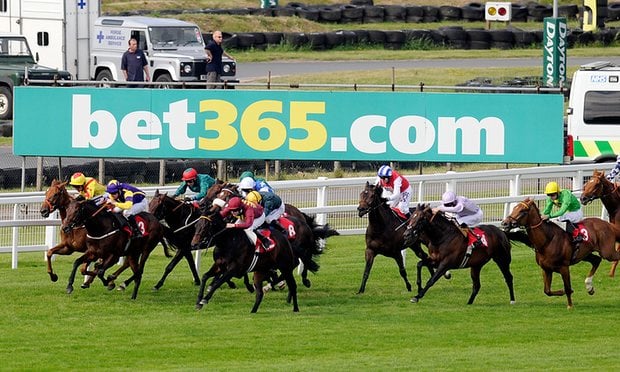 Bet365 has been publicly shamed in UK national newspaper The Guardian for allegedly withholding £54,000 ($72,000) of one customer's funds.  The bettor, whose identity is known to but not revealed by the newspaper, claims that she has been denied repeated withdrawal requests over a period of months and her only recourse is to take legal action.
According to The Guardian, the bettor signed up for an account at Bet365 in mid-April, depositing £30,000 (£40,000) and promptly losing £23,000 ($30,600) on a series of horseracing bets the next day. Bet365 emailed her within hours to inform her that her maximum stake had increased.
But the next day she hit an upswing, spinning up the £7,000 she had left into £54,000. She was swiftly informed by the operator via email that her betting limit had been decreased to £1 per bet, which Bet365 described as a "trading decision," claimed the Guardian. She was, however, told that she could wager much higher on casino games if she wished.
Nonplussed, the woman requested her money to be transferred to her debit card, a process that Bet365's terms and conditions stipulate should take between three and five working days.
Despite receiving notification that her identity had been fully verified, the customer has now been waiting over two months for her money.
What's Going On?
Instances of online bookmakers restricting the accounts of players that fit that the mold of being a "profitable" professional sports bettor, are well-known, but without having any details about the woman's identity it's hard to figure out exactly what's going on here, or whether she is one.
As a UK-licensed gambling site, Bet365 must adhere to a robust set of regulations handed down by the UK Gambling Commission, which include fraud checks and anti-money-laundering measures, and these can take some time to iron out if the system has triggered an anomaly, which would seem to be the case.
If she had merely been identified as an "unprofitable" customer, from the bookmaker's point of view, that would explain the restriction on stakes, but not the withdrawal hold-up.
The woman claims that her bank manager has assured her there is no concern about the source of her funds, which, would ostensibly rule out fraud or money-laundering.
Which leaves match-fixing.
Guardian Tight-lipped
The fact that Bet365 refused to comment on the situation suggests that there's more to this than meets the eye; because normally the public relations department would jump at the chance to chat to the Guardian and grab some free publicity at the same time, and we've known a few.
Whether knowingly or not, the woman may have bet on races of which the outcomes have been flagged as suspicious. The Guardian assures us that there is "no dispute about the validity of her winning bets," but we're not so sure what's left throw at her here. And the article's refusal to publish any details of the correspondence between the two parties, or go into much depth at all about the case, doesn't help our plight.
The Guardian is broadly against the gambling industry in the UK and rails in its article against the "verification" procedures that can hold up withdrawal for customers. But does it not realize that the online gambling industry is one of the most heavily regulated sectors in the UK? Would it prefer to have no verification procedures at all?
No doubt the lady will receive her money, if it she gets the all-clear, and in the meantime we should probably all just relax a bit.