Bally's Atlantic City Read High for Lead in Water, Failed to Act for Six Months    
Posted on: March 27, 2016, 10:26h.
Last updated on: March 28, 2016, 09:33h.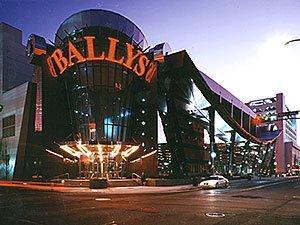 Bally's Atlantic City failed to notify its guests that the water in its high roller suite elsewhere contained potentially dangerous levels of lead for over six months after it had been made aware of the fact, according to a report by the New York Post.
In late August 2015, an independent lab analyzed water from 20 sources at the property and found that seven of these contained unhealthy levels of lead. The VIP suite had 17.8 micrograms per liter, significantly higher than the acceptable maximum level of 15 micrograms per liter.
Alarmingly, the lab found that the water in the janitor's closet measured 1,300 micrograms per liter, more than 86 times the safe level.
"I've never seen 1,300 in 15 years," Garth Moyle, deputy executive director of the Atlantic City Municipal Utilities Authority, told the Post. "I don't think ancient Rome had numbers like that."
DEP Dawdling
Bally's passed the findings of the report onto New Jersey Department of Environmental Protection (DEP), which sat on them until February when it eventually sent a letter of non-compliance to Bally's operator, Caesars.
In the interim, despite having full knowledge of the report, Caesars failed to do anything until it received the letter from the DEP. Then, and only then, did it move to close its High Roller suite, on March 4, as well as the additional areas mentioned in the report, which included the nurse's station and the Blue Martini cocktail bar .
It also initiated a new testing of the water supply, which found it to be acceptable.
"Once the issue was elevated in our organization in late February, we immediately retested and have determined that levels of lead were, in fact, well within acceptable parameters or undetectable at all 20 locations," a Caesars spokesman said.
"This leads us to conclude that either the initial samples were corrupted or the initial testing procedures were flawed. Nevertheless, we have expanded water testing to other sources at Bally's to back up the latest results and which will help continue to ensure that Bally's water is safe."
Second Test Came Up Clear
Caesars has attempted to justify its inaction by stating that because there is just one source of water for the building, which contains no lead pipes, it felt it was "reasonable to assume" that the original testing was in some way skewed.
But the company added that this in no way excused it from "having not acted when the initial test results became available." It also raises serious questions about the efficiency of the DEP.
"We did not handle this information appropriately," a spokesman told The Post. "We take full responsibility for our failure to act promptly last fall."
Either way, this is the kind of press that Caesars, Atlantic City and the DEP could well avoid. A recent statement by Moody's Investment Analysts suggested that the city could run out of money "within weeks," unless the New Jersey passes a bill that would allow the state to intervene in the resort town's affairs.
The bill would give the state powers to sell off the city's assets and reorganize its public departments in an attempt to stabilize its financial affairs and aid its ailing casino market.