Bahamas Considering Online Gambling, But Only for Tourists
Posted on: September 2, 2014, 06:39h.
Last updated on: September 2, 2014, 06:49h.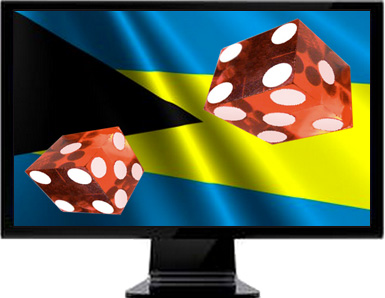 The Bahamas could soon become the next small island nation to legalize online gambling. If so, it would be the culmination of a long process for a bill that was first proposed last May, and which now could be sent to the Bahamian House of Assembly as soon as next week. But the bill isn't without controversy, particularly over who will actually have access to the sites it will legalize.
In its current form, the new law would allow only land-based casinos in the nation to offer online gambling; not unlike how the system is set up in US regulated states, interestingly. Differing from the American way, however, would be that the online gambling sites in the Bahamas would only be able to offer their games to tourists who were visiting the country from nations where they would also be legally allowed to play online; a double-whammy of confusion no matter how you view it.
Discriminatory Language is Controversial
That has caught the ire of some Bahamian politicians, including MP Leslie Millar.
"It will be very contentious and I will speak out hard if Bahamians are disadvantaged in favor of foreigners," Millar said.
The bill was designed in order to make the law as restrictive as possible, said Minister of State for Legal Affairs Damian Gomez when the bill was first launched. That led to controversy, as did provisions related to regulatory and taxation issues. Former Gaming Board Chairman, Dr. Andre Rollins, was even removed from his position last month, possibly because he had expressed opposition to the bill.
The restrictions on who would be allowed to play on the sites may be based on similar policies found in some land-based jurisdictions, particularly in Asia. In nations like South Korea, most or all casinos only allow foreigners to gamble at brick-and-mortar casinos, thus allowing governments to enjoy at least some of the financial benefits of hosting casinos while still feeling as though they are not bringing social ills to their nations, which usually have conservative views on gambling.
Local Casinos Also for Foreigners Only
This is also the case in the Bahamas, where the nation's casinos are only open to visitors from foreign nations. But such a move would be an unusual one to apply to the world of online gambling, especially with the added provision that those tourists must come from jurisdictions that allow for online gambling.
A discriminatory policy like this would significantly limit the amount of revenue such sites could hope to generate. It seems hard to imagine that most tourists who visit the Bahamas would be looking to spend their time on their computers or tablets playing blackjack or poker. Those who already planned to gamble have the live casinos as nightlife options, while non-gamblers have plenty of other tourist options.
This may be why the measures designed to keep locals out of the online sites, along with the current policy that keeps Bahamians out of the brick-and-mortar casinos, have been among the most contentious in the battle over the future of the nation's gaming industry. Several MPs have expressed concerns over any such policy that discriminates against Bahamians, and that was the part of the bill that Rollins objected to before being removed from his post.
At the moment, online gambling is entirely unlicensed in the Bahamas. However, authorities rarely, if ever, enforce such laws, a policy that has resulted in the rise of "web shops," which are similar to Internet cafes in the US, that are frequently used by locals to access online gambling sites.
Similar Guides On This Topic