Austrian State of Tirol to Yodel a Ban for In-Play Sports Betting
Posted on: February 11, 2015, 09:59h.
Last updated on: August 25, 2015, 07:33h.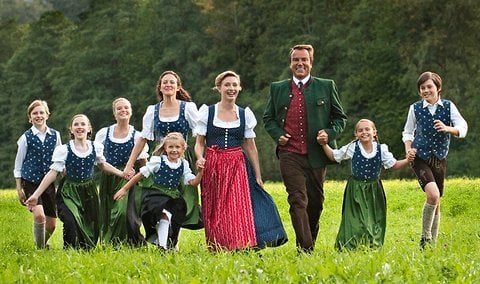 Austria's Tirol has revealed plans to amend its current gambling legislation, announcing a new statute that will ultimately ban live in-play sports betting online, at stores, and at match events.
A coalition comprised of the Austrian People's Party (ÖVP) and Green Party is leading the charge, saying the current Tirol Bookmaker and Totalisator Law of 2002 needs to be revisited to incorporate stricter rules relating to sports wagering.
"The priority is customer protection and addiction prevention, so we want to ban betting on events during a game. Such bets require rapid decision making that increases the risk of losing control over bets and increases risks," said Tirol government official and ÖVP member Patrizia Zoller-Frischauf.
Proposed Changes
Under the proposed law, the fee for licensed operators will balloon to €150,000 ($169,545), double the amount currently being charged.
Sports betting will be prohibited between midnight and 8 am, and players wishing to place a wager of more than €1,000 ($1,131) will be required to provide proof of identification.
Parliament has yet to debate the proposal, but it is widely thought to be as much of a "sure thing" as a law can be. In addition to the ÖVP and Green Party, the amendment has also received support from rival political foes, including the Social Democratic Party who agree that in-play betting is a "threatening" issue in Tirol.
The state previously banned small stakes gambling and playing on casino video machines. However, lawmakers feel sports betting is gaining a stronger foothold, serving as a replacement for those addicted to betting.
While government leaders are conveniently packaging the pitch as an anti-gambling addiction measure, the larger and more pressing issue is that of in-game fraud. Second to only alpine skiing, football is the most popular sport in Austria. And when it comes to betting, no sport receives more wagers in the country than football.
Ban on Fraud
Unlike in the United States, where sporting bets are accepted based on which team or player will win a game or event, in Austria, gamblers can bet even after the match has begun, with odds being updated in real time.
Live betting has led to extensive fraud from bookies, gamblers, and even the athletes themselves.
In November of 2013, investigators uncovered an Austrian match-fixing scandal that affected up to 17 first and second division teams over the last seven years. The allegations led to a lifetime ban for Dominque Taboga, and a five-year jail sentence for former National Team member Sanel Kuljić. The overall takeaway from the scandal was that sports betting had largely gotten out of control.
Another element of concern is that of live betting from the actual event.
Since most television feeds are delayed, sometimes as much as a few minutes, gamblers gain a competitive advantage on the odds when they place a bet immediately following a goal, important call, or penalty. As oddsmakers update their books, the person at the game who already placed a bet is in a much more favorable position.
Austria's Federal Government has also recognized the need for stricter in-game sports betting. Many expect parliament to introduce a single sports betting blanket law to cover the entire country, and initiate programs to train football officials to identify signs of match fixing.
Until it does, all nine states will continue bearing the responsibility of cracking down on a problem that is quickly becoming an epidemic.