Aussie Court Shoots Down $8.8 Billion Tabcorp-Tatts Merger
Posted on: September 20, 2017, 09:58h.
Last updated on: September 20, 2017, 09:58h.
The long-planned merger between Tabcorp and Tatts, Australia's two biggest gambling firms, could be off, as a federal court on Wednesday squelched regulatory approval of the $8.8 billion deal following a judicial review.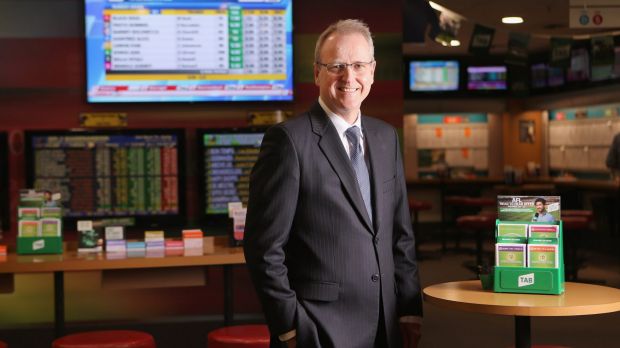 At the very best, it represents an enormous setback for the merger which Tabcorp had hoped could be finalized in the last quarter of 2017.
"The court orders that the decision of the tribunal be set aside and the matter be referred back to the [Australian Competition Tribunal] for consideration," said Justice Nye Perram, adding that the reasons for the order will be made public over the next few days.
Dissenting Voices
Tabcorp had taken an unusual route to regulatory approval, bypassing the competition regulator (ACCC) and, instead, going straight to a competition tribunal (ACT), usually the last resort for deals that have been turned down by ACCC. The company believed the latter route would offer it a better chance of approval and would allow the deal to proceed more quickly.
Since a combined company would yield enormous market power, there were very plausible arguments to be made that the deal would not be in the interests of healthy competition.
The horseracing industry largely supported the deal, however, believing it could transform Australia into the richest racing jurisdiction in the world, with an extra $40 million per year in funding from the tie-up promised post-merger.
Objectors at the tribunal included the racing governing body for the state of Victoria and homegrown "corporate" online bookmakers like Crownbet and Sportsbet.
They argued that the merger would substantially lessen competition, to the public detriment, and that a combined Tabcorp and Tatts would have too much power in negotiating media rights, leading to worse deals for state governments and racing bodies.
Back to Square One
But in June, the tribunal gave the deal the thumbs up without so much as a quibble. The ACCC immediately launched a legal challenge, citing "reviewable errors" in the tribunal's reasoning.
CrownBet, Crown Resorts digital arm, which also demanded a review of the tribunal's decision, welcomed the court's ruling. "The merger is bad for competition, bad for punters and not in the public interest," said CrownBet CEO Matt Tripp in an official statement on Wednesday.
Unfortunately for Tabcorp and Tatts, the merger is now back to square one. The deal may not be completely derailed, however.
It may eventually be allowed to proceed but with certain conditions imposed, such as one or more of the companies being forced to sell assets to competitors in order to decrease market dominance.