Attorney General Nominee Loretta Lynch Unlikely to Change Wire Act Interpretation
Posted on: February 17, 2015, 01:30h.
Last updated on: February 17, 2015, 01:32h.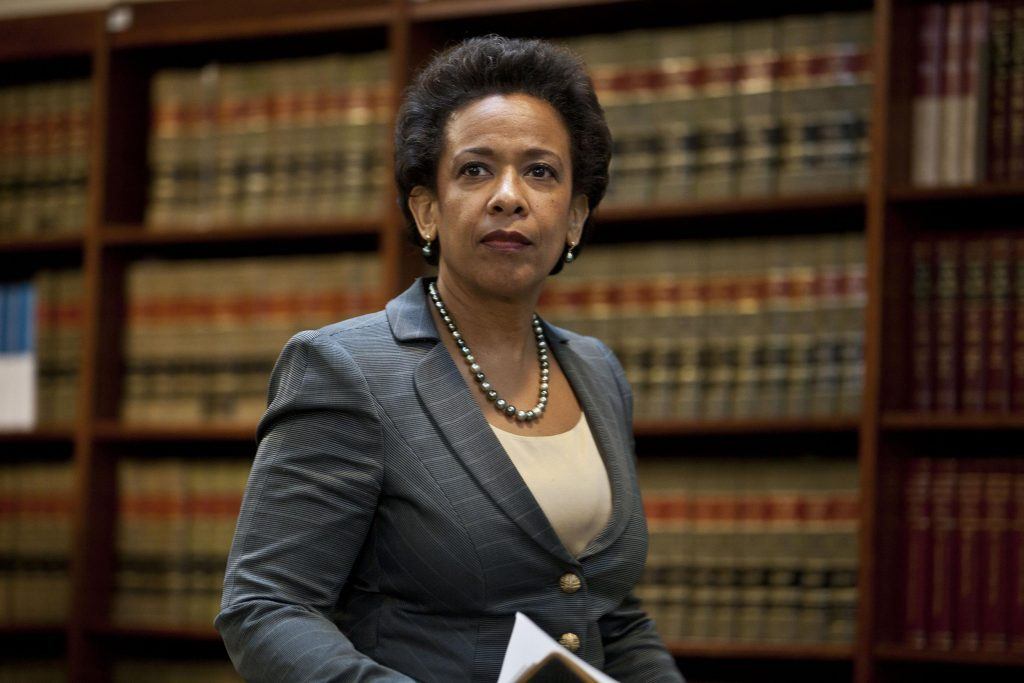 Loretta Lynch has faced plenty of tough questions during the confirmation process as she attempts to become the next US Attorney General.
But for those interested in online gambling, the focus has been on a narrow set of questions posed to President Obama's nominee: questions related to the Department of Justice's 2011 interpretation of the Wire Act, an opinion that opened the doors to regulated online gambling in states like Nevada, New Jersey and Delaware.
In her responses to written follow-up questions after her January 28 confirmation hearing, Lynch answered a variety of questions from the members of the Senate Judiciary Committee.
Two of the senators decided to include questions regarding the Wire Act among those they submitted to Lynch.
Graham, Feinstein Ask Wire Act Questions
Most of those questions came from Senator Lindsey Graham (R-South Carolina), the anti-online gambling lawmaker who also brought up the topic during Lynch's confirmation hearing.
However, there was also a question posed by Senator Dianne Feinstein (D-California), who said that she also has concerns about Internet gambling herself.
"Will you commit to me that you will direct Department lawyers to re-examine the Office of Legal Counsel's 2011 re-interpretation of the Wire Act?" asked Feinstein.
That reinterpretation is a hot topic in the gaming industry. Previously, the Wire Act was read to apply to nearly all forms of gambling, essentially banning online gambling in the United States. However, the 2011 reading found that it specifically applied to sports betting, and cannot be extended to other gambling activities. That ruling allowed states to begin considering regulation of online casinos and poker rooms within their borders.
"If confirmed as Attorney General, I will review the Office of Legal Counsel opinion, which considered whether interstate transmissions of wire communications that do not relate to a sporting event or contest fall within the scope of the Wire Act," Lynch wrote. "It is my understanding, however, that OLC opinions are rarely reconsidered."
Lynch also said that she would be happy to aid lawmakers who wanted to deal with online gambling concerns through the legislative process. She gave an essentially identical answer to Graham when he asked her if she agreed with the OLC opinion on the Wire Act.
Graham Asks Whether OLC Opinion Was Appropriate
Graham, however, also had additional questions on the topic. He delved into questions about a previous case that Lynch had prosecuted as the US attorney for the Eastern District of New York, and wanted to know if OLC opinions carried the force of law (Lynch said they did not, but that they were "treated as authoritative by executive agencies").
Perhaps most pointedly, Graham also asked whether Lynch thought it was appropriate for the OLC to release an opinion that would make such a major change in online gambling law without consulting Congress or other officials.
"Because OLC helps the President fulfill his constitutional obligation to take care that the law be faithfully executed, it is my understanding that the Office strives to provide an objective assessment of the law using traditional tools of statutory interpretation," Lynch wrote. "These tools would not include seeking the views of Congress, the public, law enforcement, or state and local officials."
Graham has expressed support for the Restoration of America's Wire Act, which would clarify that the Wire Act applies to most types of online gambling, and is expected to reintroduce the bill in the Senate later this year.