Atlantic City's Revel Goes After Gamblers; Unlike, Say, Most Casinos?
Posted on: June 24, 2013, 05:30h.
Last updated on: June 24, 2013, 12:43h.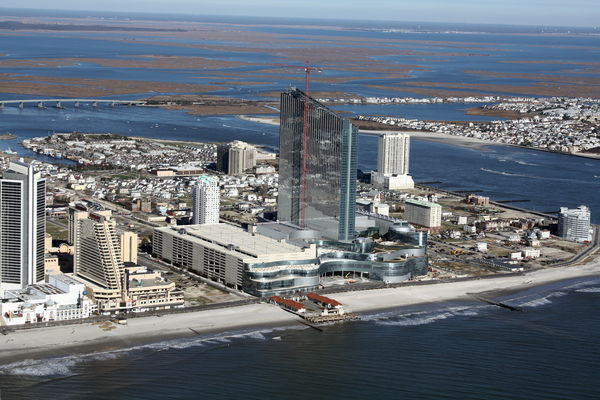 We thought the switch from Las Vegas Hilton to LVH was lazy, but turns out that ain't nuthin'. Casinos love to hire marketing firms when they decide to re-create themselves, and they pay hundreds of thousands of dollars for these companies' "expertise." But now the former Revel in Atlantic City- the upstart property that opened just over a year ago and promptly fell on its fancy tushie with a "no smoking anywhere" edict – has outdone the silliness in this department by renaming itself Revel Hotel-Casino.
Oh, you thought that was obvious and implied? Apparently other Atlantic City visitors thought this building was a public library, so now that will be all put to rest, phew.
If you thought that was incredibly clever, wait'll you hear their new marketing tag line…wait for it…wait for it…drum roll, please…: "Gamblers Wanted". Oh, the brilliance, we're in tears. And glad this issue has finally been clarified.
Back to Basics
It's all part of the Revel Hotel-Casino's new "we're not better than you" marketing mentality; get back to basics and appeal to the little man and his bankroll. High-brow may work in Vegas, but apparently Atlantic City has a ways to go before it can be that high-falutin'; after filing in bankruptcy court just a year after it opened with a flourish, it has a new CEO and a new direction (and plenty of places you can smoke now, to boot).
In what seems like a slightly odd move to us – but what do we know about running a casino, after all – Revel Hotel-Casino says it's now offering 100 percent refunds on slot losses to anyone who will sign up for their player's club card. We assume that's not forever, or we foresee another trip to bankruptcy court in Revel's very near future.
Revel's new CEO Jeff Hartman says of the new "here's your money back" philosophy: "Everybody deserves a second chance, and in order for Revel to earn one, we are offering a second chance to every slot customer."
Ok, wait, didn't he just say "Revel"?
Similar Guides On This Topic