Atlantic City's Borgata Celebrates Ten-Year Anniversary
Posted on: July 4, 2013, 05:30h.
Last updated on: July 4, 2013, 04:53h.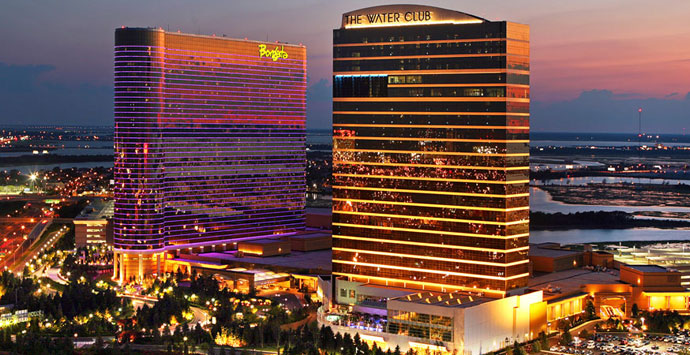 Atlantic City's Borgata Hotel Casino is celebrating its tenth anniversary this week, one that sees the resort stand head and shoulders above its competition as the most successful property in Atlantic City. Since its opening in 2003, Borgata has set out to attract higher-end customers than many of the other Atlantic City casinos, a task it's been able to accomplish in short order.
"Borgata brought excitement, food and beverage attractions, and all different aspects into the market in a big way," said Bob McDevitt, president of the city's largest casino union. "The other casinos are still chasing that."
Pennsylvania Competition
It's been widely recognized that Atlantic City as a whole has been struggling in recent years, particularly because of extensive competition in neighboring Pennsylvania. The Borgata hasn't been immune to these pressures either. However, while the overall revenues for Atlantic City have dropped off more than 40 percent since their peak in 2006, the Borgata has continued to improve its share of the remaining gambling pie there – meaning the casino is still very profitable despite falling revenues.
"I think Atlantic City would be much more devastated by Pennsylvania gaming if Borgata was not in this market," McDevitt said.
Borgata came into the Atlantic City market at a time when the city was facing a serious perception issue. The city was seen as attracting mainly older, lower-stakes gamblers, while the hipper and high-stakes crowds – termed "rejecters" of the AC casinos – were moving on to Las Vegas.
Upscale Marketing
The Borgata was able to change that perception – if not for the whole city, then at least for itself. Marketing itself squarely at those same rejecters, the Borgata featured high-end shopping, entertainment venues, fine dining and the "Borgata Babes" that served as cocktail waitresses. That combination has given customers an experience that was previously unavailable in the city.
"It's sort of like going to Vegas or the Caribbean," casino patron Lee Mascolotto told the Press of Atlantic City. "It has more of a Vegas feel than the other casinos," he added, saying that the Borgata is the only Atlantic City casino they visit.
For the tenth anniversary, Borgata brought in a collection of musical guests including The Roots, Jill Scott, and Slash (of Guns N' Roses fame), along with comedian Aziz Ansari. The eclectic, hip mix showed that a decade later, the casino is still set on attracting the same "rejecters" that other Atlantic City casinos haven't been able to hold onto.