Atlantic City Takeover Headed by Longtime Christie Aid Jeffrey Chiesa
Posted on: November 15, 2016, 04:03h.
Last updated on: November 15, 2016, 04:03h.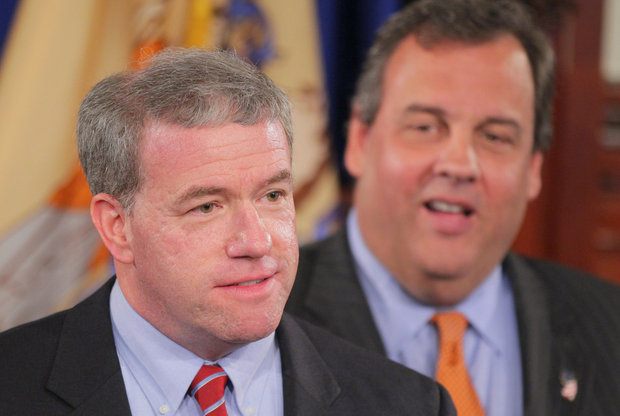 Atlantic City is officially under the control of politicians in Trenton after New Jersey's Department of Community Affairs rejected the city's five-year economic recovery plan last week in favor of a state intervention.
This week, Local Government Service Director Timothy Cunningham announced that Jeffrey Chiesa would be heading up the takeover and overseeing Atlantic City's operations for the next five years. The 51-year-old Republican Chiesa has a lengthy resume in the Garden State.
Chiesa was Governor Chris Christie's (R) chief of staff during his first term before becoming state attorney general in 2012. Christie then appointed Chiesa to fulfill the US Senate seat left vacant due to Democratic Senator Frank Lautenberg's death in 2013.
"I am committed to improving essential government and community services for the people of the Atlantic City," Chiesa said in a press release. "I will listen to the people and work hand in hand with local stakeholders to create solutions. We will put Atlantic City back on a path to fiscal stability."
Guardians of the City
New Jersey opting to take control of Atlantic City gives the state exclusive powers including renegotiating contracts with unions, hiring and firing local government workers, canceling city council decisions, and selling certain city assets. What it cannot do is force the city to declare bankruptcy.
The Atlantic City takeover is the latest development in the ongoing bitter war between Christie and Atlantic City Mayor Don Guardian (R). But Guardian, who threatened to sue if Trenton assumed control, is now apparently willing to work with the state.
"Although we fought very hard to keep our sovereignty, . . . Sen. Chiesa has a reputation of being fair and a man of integrity," Guardian said in a statement. "He has served the state of New Jersey honorably and we will continue to work with him and the state to resolve our fiscal challenges."
Cautious Optimism
There's a renewed sense of enthusiasm in Atlantic City, and that certainly hasn't been the case in many years. Gambling revenue has slowly stabilized after five casinos shuttered since 2014, the most recent being Carl Icahn's Trump Taj Mahal.
Though the local government opposed a state takeover, others feel it's in Atlantic City's best interest.
"The city is an investors' market," Drexel University Hospitality Management Instructor Robert Ambrose told The Press of Atlantic City this week. "Those with vision and funding should be looking at the landscape."
The recent decision by New Jersey voters to strike down a constitutional amendment on Election Day to expand casino gambling in the state is also a plus for the city in the minds of many.
The ballot question asked voters if they supported allowing two mega-casinos to be built at least 72 miles outside of Atlantic City. Nearly 78 percent of votes cast answered "no" to the proposition.
Casinos will now remain exclusively in Atlantic City for at least the next two years, as failed constitutional amendment questions in New Jersey cannot be presented again to voters for a minimum of two years.