Atlantic City Revel Casino Sold for $200 Million, Summer Opening Planned
Posted on: January 9, 2018, 01:00h.
Last updated on: January 9, 2018, 12:43h.
It's yet another take for the once-beleaguered Revel Casino in Atlantic City.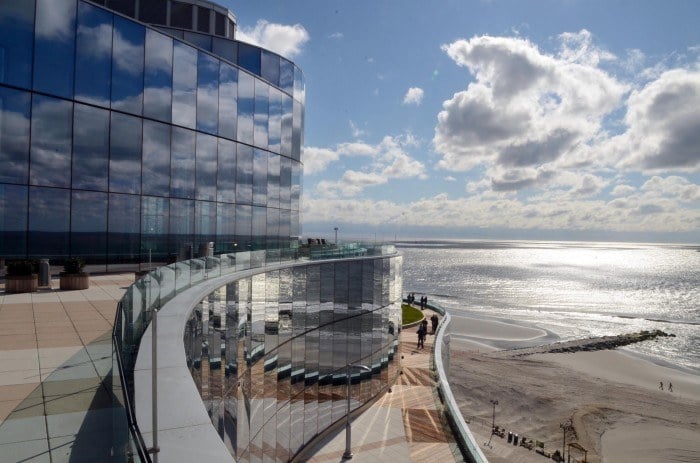 Colorado developer Bruce Deifik announced Monday that his company paid $200 million for the shuttered property.
He's convinced he can make it a winner, despite heavy competition from other resorts and a less-than-amazing past for the venue. The CEO and president of Integrated Properties plans to renovate the property, change the name to Ocean Resort Casino, and open up in Summer 2018.
That's the same time the former Trump Taj Mahal, now being rebranded by the Hard Rock, is expected to complete its $500 million renovation and open its doors to the public. Currently there are seven large casinos in AC, and some have expressed doubts about the realities of increased competition.
Colin Mansfield, a director at Fitch Ratings and a leading gaming industry analyst, told the Press of Atlantic City that a another new casino will put the revenues of those currently operating in jeopardy.
"There is a healthy level of profitability when it comes to gross gaming revenues," Mansfield said. "The market is in a good spot. The introduction of two [new] properties is not great for Atlantic City."
AC Mayor Frank Gilliam disagrees, telling the media outlet that this is a positive step in its economic recovery.
"It's like having Christmas in January," he told POAC. "This is a sign to the market that Atlantic City is well on her way back to the prominence that she once had."
SCOTUS Ruling Will Be Crucial for Success
Deifik, who used to be president and CEO of the Las Vegas-based Greenspun Corporation, said his organization is going to sink $175 million into Ocean Resort Casino, making several changes that should prove to be successful.
One is the opening of a race and sports book. Deifik is betting the Supreme Court will rule in favor of the state's case to allow sports betting nationwide and wants to be one of the first to offer it to customers. A decision will be made a few months before the new casino's debut.
He also plans to bring back some of the restaurants that were already popular at Revel and add an Asian Noodle eatery. He claims it will create 2,500 to 3,000 jobs, and offer 100 table games and 2,200 slot machines.
Failure to Thrive
When the $2.4 billion Revel opened in 2012, it was billed as the "anti-Atlantic City" resort, going after high-end, nonsmoking customers in a market that usually attracted nicotine-dependent day-tripping seniors. But the plan never really took off, as Revel executives struggled to get the desired demographic through the casino's doors. The property consistently landed at the bottom of AC casino resort gross gaming revenues. It went bankrupt twice and then two years later, closed its doors for good.
Florida billionaire real estate developer Glenn Straub bought it for $82 million and had grand, if somewhat eclectic, designs for the property. He initially was going to forego a casino and open a water park. Then he said he wanted condominiums, then a health-themed spa, then an equestrian facility. He also suggested it could be a temporary home for Syrian refugees.
City leaders would not approve any of those ideas and a frustrated Straub grudgingly put it on the market, making $118 million on his investment.
Similar Guides On This Topic