Atlantic City Officials Optimistic Regarding Tourism Indicators, Hospitality and Gaming Industries Strong
Posted on: May 10, 2019, 11:47h.
Last updated on: May 10, 2019, 11:47h.
Atlantic City was a beneficiary of increased tourism throughout New Jersey last year, and area officials believe the beachfront town is positioned well to only grow its gaming and hospitality industries in the years ahead.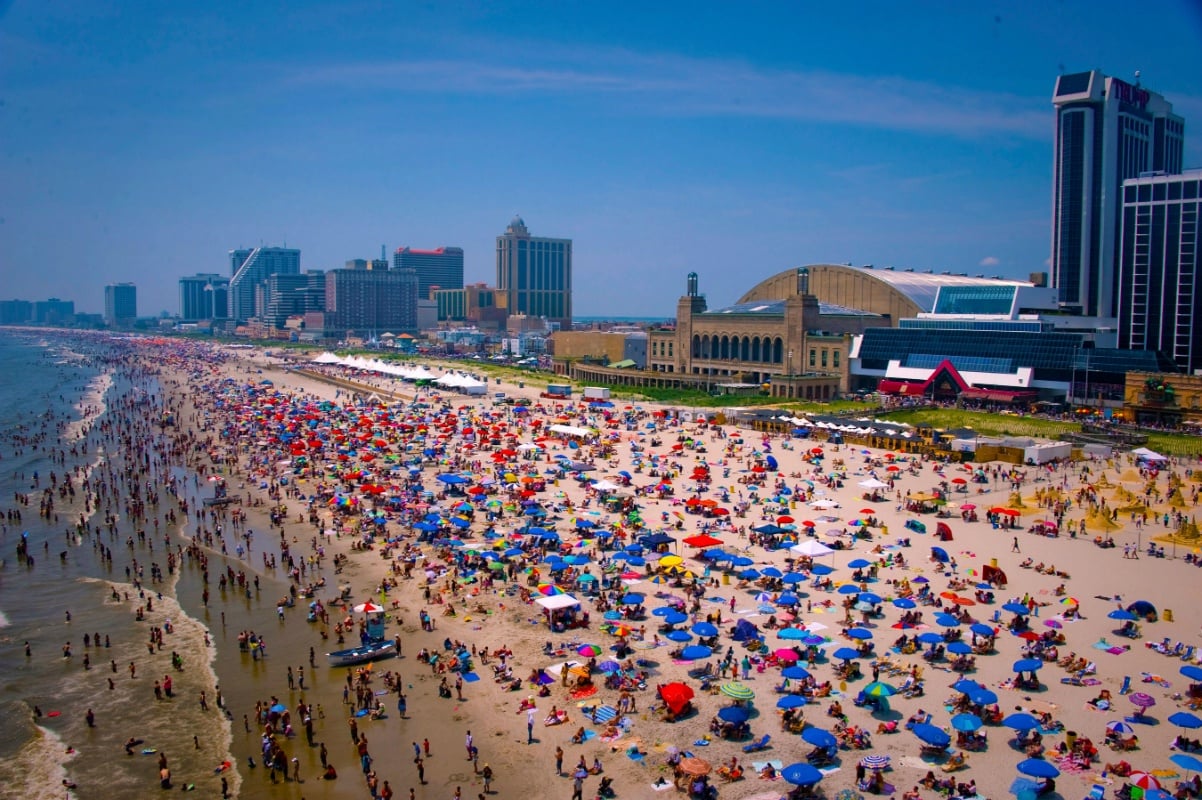 The New Jersey Division of Travel and Tourism revealed this week that 111 million people ventured into the state in 2018, a 7.4 percent increase on the prior year. Tourists spent $44.7 billion.
First-term Governor Phil Murphy (D) said it's his goal to see visitation increase to 150 million people by 2023.
The results make clear that New Jersey's natural landscape, picturesque cities and towns, and abundant shoreline are in a class of their own, and attracting more visitors than ever," Murphy said in a release. "In the years to come and as this critical industry continues to grow, I look forward to joining families from around the world in enjoying what New Jersey has to offer, supporting the businesses and communities that make our state special."
Atlantic City's nine casinos won $2.51 billion in land-based gross gaming revenue in 2018, a four percent year-over-year increase. However, with added competition stemming from the June openings of Hard Rock and Ocean Casino Resort, profits for the operators fell more than 15 percent to $582.6 million.
2019 Outlook
Numerous Atlantic City officials and market experts are optimistic on the regional economy. Rummy Pandit, the executive director of the Lloyd D. Levenson Institute of Gaming, Hospitality, and Tourism at Stockton University, told the Press of Atlantic City that 2018 was "a very exciting year for Atlantic City."
Pandit added, however, that further nongaming attractions are a necessity for the town's economy to thrive. "Diversification is indeed the key. There's no two ways about that for success," Pandit explained.
Stockton University hospitality and tourism management professor Brian Tyrrell added that the nation's strong economy, tax cuts, and low unemployment all played a role in driving more visitors to Atlantic City.
The New Jersey Division of Gaming Enforcement (DGE) reported that hotel occupancy was 80.7 percent across the nine casino hotels in 2018. Though that's down from the 86.9 percent occupancy rate in 2017, Atlantic City added more than 3,800 rooms with the Hard Rock and Ocean Casino openings.
The average nightly rate increased sharply, too. Rooms went for $137.03 last year, up 26.5 percent from $108.35 in the previous year. The Borgata demanded the highest rate ($179.64), and Golden Nugget the lowest ($83.98).
Market Saturation
The burning question on everyone's mind is determining if Atlantic City is capable of supporting nine casinos. Former Bally's executive Wayne Schaffel has said if gaming revenue doesn't grow "at least 15 percent, somebody's not going to make it."
More concerning is that Atlantic City might expand to 10 gaming floors this year. Showboat owner Bart Blatstein is in the process of obtaining a casino license. A deed restriction remains on his Boardwalk property that prohibits it operating a casino, but the developer is considering building a gaming space adjacent to the resort in what's currently several sand volleyball courts.
State gaming regulators are currently mulling whether to temporarily place a moratorium on issuing new casino licenses.