Atlantic City's Miss America — Like the East Coast Gaming Capital Itself — Struggles to Stay Relevant
Posted on: September 6, 2018, 01:20h.
Last updated on: September 6, 2018, 01:25h.
Miss America 2.0 — the rebranded swimsuit-less version of the competition — is being held at Atlantic City's Boardwalk Hall this week, and much like the gaming town itself, the pageant is seeking to discover a new purpose. And sometimes foundering in the process.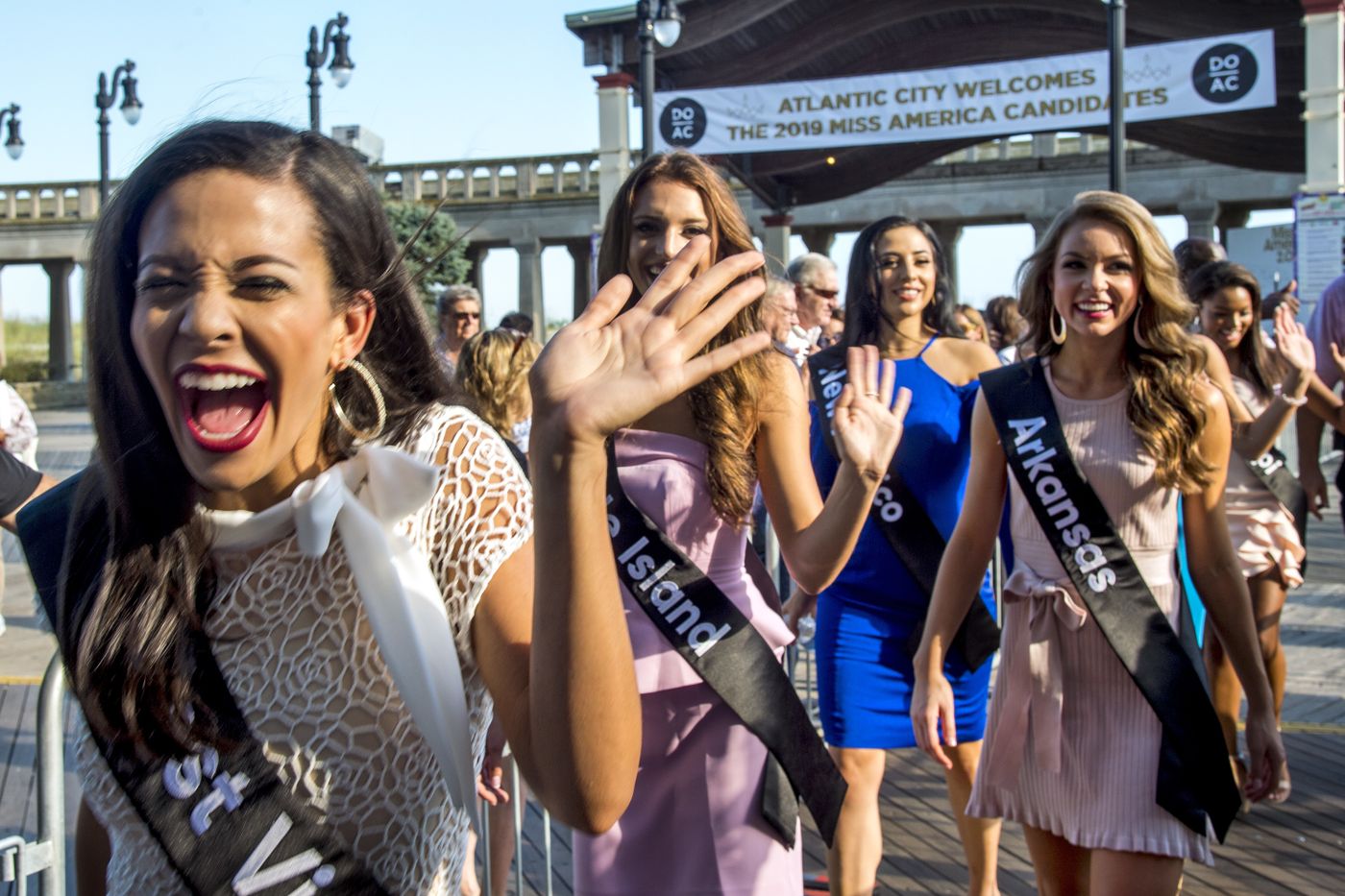 With a $4.325 million subsidy supplied by the New Jersey Casino Reinvestment Development Authority (CRDA), Miss America is again being held in Atlantic City. The pageant concludes live on Sunday night on ABC at 9 pm ET.
Relevance and Chaos: Can Miss America Move Forward?
The Miss America Organization (MAO) remains embattled in controversy.
Last December, emails were exposed that showed then-CEO Sam Haskell and two board members making derogatory comments and sexual remarks about contestants. The MAO overhauled its board, and named former Fox News anchor and 1989 Miss America winner Gretchen Carlson as its new CEO.
But now there are calls for Carlson's resignation after current Miss America Cara Mund accused her of bullying and silencing her. Forty-six state pageant organizations have stated they want a new CEO.
New AC, New MAO
Like Miss America, Atlantic City is in the midst of great change. It, too, has overhauled its appearance with the June openings of Hard Rock and Ocean Resort.
Now a nine-casino town, analysts are concerned the new properties won't generate additional gaming revenue, but simply poach from existing properties. But Hard Rock, at least, is betting on A-list entertainment to draw visitors to Atlantic City.
In July — the first full month the nine casinos have battled for gamblers' bankrolls — the seven pre-existing gaming venues all saw gross win decline. And year-to-date, land-based gambling revenue is down two percent.
Television ratings for Miss America have also been on a decline. The ABC telecast drew 5.6 million viewers last year, a far cry from the 8.6 million who tuned in back in 2013.
For years, flashier pageants that unabashedly focus on leggy lookers and model types, like the formerly Trump-owned Miss USA pageant, have been taking viewer share away from older, more conservative events like Miss America, which originally kicked off in 1921, just three years short of a century ago.
Carlson says she is committed to modernizing the pageant. She eliminated judging based on physical appearance, and replaced it with a talent-based merit system. But whether that move is something viewers will actually embrace is another story.
The most important part of Miss America 2.0 is to give the audience a chance to get to know who they are and what they want to do with the job. From the first phase of competition, the audience and the judges will hear from each candidate talking about why she is uniquely qualified for the exciting, challenging, 365-day job of Miss America," the MAO said in a release.
"The focus of the show is on the substance of each woman," the organization concluded.
Defending Investment
The CRDA considered withdrawing its Miss America subsidy after the email scandal came to light. Assemblyman Vincent Mazzeo (D-Atlantic) said the CRDA "needs to seriously rethink and prioritize how it spends its money."
The agency money is primarily generated through a $5 per night hotel fee collected by Atlantic City's casinos. The only agency of its kind nationwide, the CRDA uses the revenue for "meaningful, positive improvement in the lives of New Jersey residents statewide."
In continuing its partnership with the MAO, the CRDA said it was "encouraged" by the changes made by the organization to "focus on women's empowerment."
But viewers may be less encouraged about the lack of perfectly toned bodies and spray tans in high heels and swimsuits. The Nielsen ratings that come out after the event airs on Sunday will tell Atlantic City and the MAO all it needs to know on that front.