Analysts: Pennsylvania Gaming Expansion Won't Negatively Impact Atlantic City Casinos
Posted on: November 20, 2017, 06:00h.
Last updated on: November 21, 2017, 08:17h.
Atlantic City casinos shouldn't feel the impact of Pennsylvania's latest gaming expansion bill. So say industry experts, weighing in on the gaming resort town that's still trying to find its norm in terms of annual revenue following a decade of declines, much of that caused by competition from border states.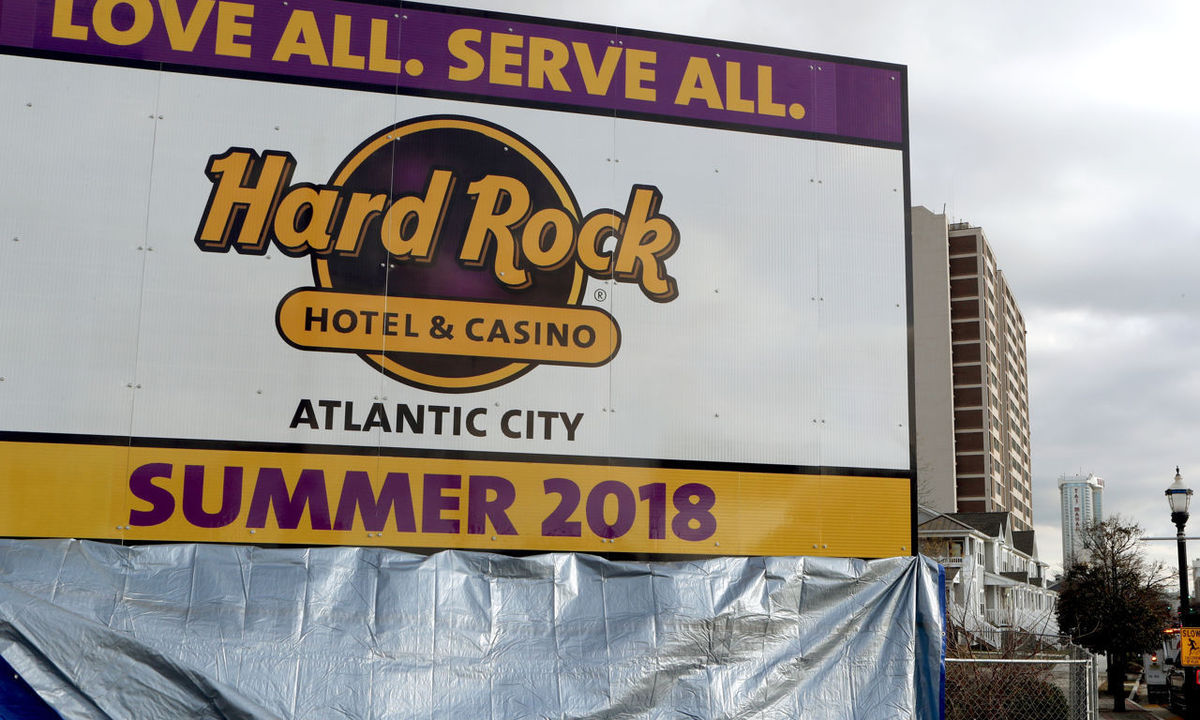 Fitch Ratings, one of the Big Three credit rating agencies, told the Press of Atlantic City that Pennsylvania authorizing 10 satellite casinos, along with permitting truck stops to house slot machines and airports to build gaming terminals, won't kill AC's climb back. Fitch Gaming, Lodging, & Leisure analyst Colin Mansfield explained, "Honestly, it's hard to lose the same revenue twice."
At its 2006 heyday, when Atlantic City casinos generated a record $5.2 billion in total wins, the market had a near-monopoly on regional gaming. Aside from Delaware's two horse tracks and one motor speedway operating electronic gaming terminals, full-fledged casinos were banned in all three neighboring states.
Today, slots and table games abound in Pennsylvania, Delaware, and New York State.
Mansfield's comment refer to former patrons finding closer gaming outlets over the last 10 or so years that have stopped them from patronizing Atlantic City. Seven casinos remain, but that number will return to eight when the former Trump Taj Mahal reopens in 2018 as the new and shiny Hard Rock.
Philly Already Saturated
Mansfield points to fact that the gambling expansion legislation signed into law in late October by Pennsylvania Governor Tom Wolf (D) also prevents the satellites from being built in the same county as a current casino. That means new gaming facilities won't be coming to Bucks, Montgomery, or Delaware counties, the three counties encircling the Keystone State's largest city, Philadelphia.
The exception is in Philadelphia County, where the Live! Hotel & Casino project in the Stadium District was cleared to proceed after SugarHouse dropped a lawsuit that was upholding its development. SugarHouse had argued that Live! investor Bob Manoukian was violating the state's gaming law in attempting to control more than a one-third stake in multiple casinos.
The recently approved law removes the ownership stipulation.
Slugging It Out
With three casinos already in the Philadelphia area, plus one in Valley Forge, analysts don't believe Live! will poach from Atlantic City, but from other Pennsylvania casinos.
Eastern Pennsylvania residents have plenty of options when it comes to gambling, and therefore won't likely significantly impact Atlantic City's stabilization either way. Gaming is up about two percent a year to date in the Garden State.
Moody's Investor Service analyst Peggy Holloway said in a recent note, "Gaming demand has been fairly sluggish across the United States for the past few years. Pennsylvania has seen relatively flat to one to two percent revenue growth."
Pennsylvania's massive expansion is an effort to generate new forms of revenue without the GOP-controlled legislature voting in new tax increases. The law is expected to deliver $200 million in annual revenue to state coffers.
In addition to the satellites, truck stops, and airport gaming, Pennsylvania is also legalizing online casinos, daily fantasy sports, and creating sports betting regulations, readying for the market to kick in should the Supreme Court overturn the existing federal ban, a move which begins on Dec. 4 with a SCOTUS PASPA review.
Similar Guides On This Topic