Atlantic City Casinos Gladly Bid Adieu to Trump Taj Mahal
Posted on: November 16, 2016, 06:00h.
Last updated on: November 16, 2016, 10:48h.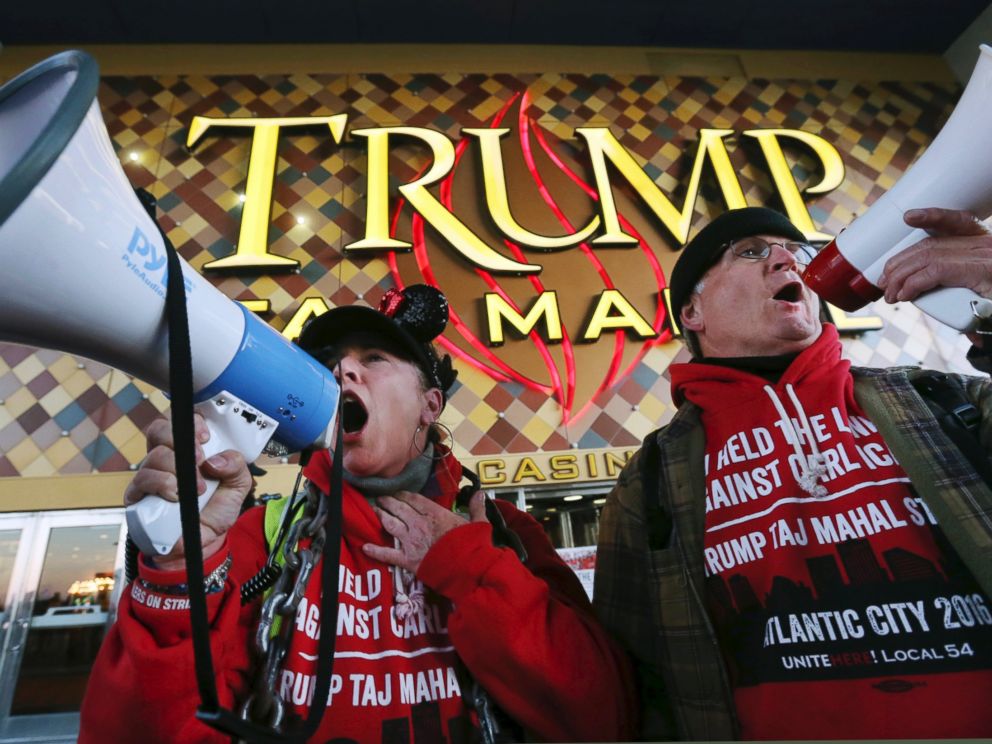 Only seven Atlantic City casinos remain following the October 10 closure of Carl Icahn's Trump Taj Mahal, but the fifth casino resort to close since 2014 had little impact on overall gaming revenues during the month.
The New Jersey Division of Gaming Enforcement (DGE) announced this week that total gaming win for land-based and internet casino operations totaled $202.1 million. That's just 0.7 percent less than the same month in 2015 when the city had eight fully functional casinos.
However, without online gaming, which was up nearly 30 percent in October, land-based revenue was down 2.7 percent, or roughly $5.2 million. The good news is that the remaining seven casinos posted a 5.9 percent win gain when the Trump Taj Mahal's money was removed from the calculations.
After years of falling earnings, a slight sense of stability has arrived in Atlantic City.
"For the year, the seven operating casinos are up by 3.1 percent," New Jersey Casino Control Commission Chairman Matt Levinson said. "I anticipate the operators will continue to focus on improving their business in Atlantic City."
Chiesa's City
The next 12 months will be a critical period for Atlantic City.
The state has assumed control of the city's governmental operations. Former New Jersey attorney general and US Senator Jeffrey Chiesa will lead those economic revitalization efforts.
"I will listen to the people and work hand in hand with local stakeholders," Chiesa explained this week in a statement. "We will put Atlantic City back on a path to fiscal stability."
Atlantic City will also retain its monopoly on gambling in New Jersey after voters opted against a constitutional ballot amendment question on Election Day to bring casinos to northern parts of the state.
Thanks largely to the budding success of internet gambling and its 32.5 percent year-to-date win, gambling revenues have rebounded in 2016. From January through October, total gaming win is up 1.4 percent.
2017 and Beyond
Chiesa's actions will be monumental to Atlantic City's next chapter. Chiesa will have the ability to renegotiate union contracts with the city, terminate government workers, and even sell city-owned assets.
One critical area is how Chiesa will respond to New Jersey State Senate President Stephen Sweeney's (D-District 3) attempts to push a law through the legislature that would bar Icahn from reopening the Taj Mahal under new labor agreements. Icahn said he had no option but to shutter the resort the now US President-elect Donald Trump first opened in 1990 due to the local union's unwillingness to comprise on pay and benefits.
Sweeney's legislation would block casino license holders who "substantially closed" a property from reopening the venue for a minimum of five years.
"Casino owners shouldn't be able to misuse bankruptcy laws and gaming regulations in order to warehouse a license or take money out of the pockets of casino workers . . . simply because they refuse to come to a labor agreement with their employees," Sweeney said in September.
Chiesa, a longtime Republican who served as Christie's chief counsel during his first term, might advise the governor as to whether he should veto Sweeney's bill if it makes its way to the governor's desk.
Most Read