Ashton Kutcher Reveals He Fronted Largest Sports Betting Syndicate in U.S.
Posted on: February 19, 2013, 02:38h.
Last updated on: February 19, 2013, 02:50h.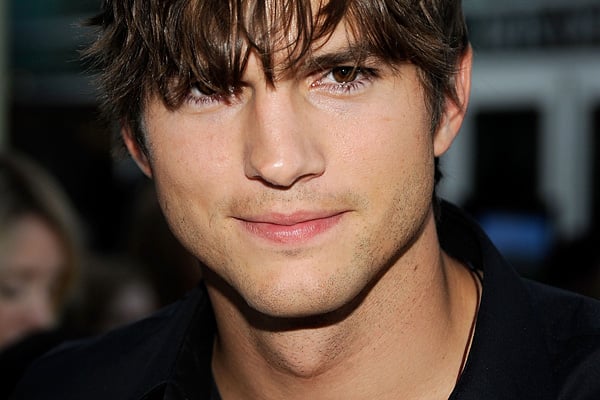 Movie and television megastar Ashton Kutcher has revealed that between his astronomically paid acting gigs, he made a little extra cash on the side working with "the largest national sports betting syndicate in America".
Kutcher revealed a decent understanding of the intricacies of sports-betting in the latest issue of popular magazine Esquire, explaining that sports books try to avoid taking bets from syndicates such as the one he was involved with. "I basically just placed the bet," stated Kutcher in the interview. "The hypothesis had been that the house would just assume I was a dumb actor with a lot of money who liked football."
The actor explained that the sports betting syndicate pinpointed statistical anomalies and took advantage of point-spread movement during the half-season of college football that Kutcher was involved with the group.
Kutcher also claimed that the syndicate made a massive $750,000 in just four weeks by placing wagers on college football before the books caught on. "…generally these types of individuals aren't allowed to gamble, but they know how to handicap the house. So they sent me in," explained Kutcher. "It was pretty fun. Then they caught on," added the actor.
There are those insisting now that Kutcher is guilty of 'messenger betting' which is illegal in the US state of Nevada, and could lead to a sentencing. However, authorities would have to prove that Kutcher was compensated for his role in the operation and there is as yet no reports of an investigation taking place.
Reporter for Sportingnews.com, David Purdum, has suggested that Kutcher was indirectly referenced in a book titled The Smart Money: How the World's Best Sports Bettors Beat The Bookies Out Of Millions.
The book, written by Michael Konik, describes a "shadowy group of gamblers known for their expertise in beating the Vegas line" which took place during the early 2000s, the same time that a former Las Vegas sports book manager has stated familiarity with Kutcher's betting.
However, Konik has stated that his book "is a non-fiction memoir that includes an explanatory note about honouring privacy" and refused to comment further.
This recent revelation isn't the first time Kutcher has been walking the grey line between black and white as he previously acted questionably when noting a number of companies he thought were going to become giants in their markets whilst guest editing an online edition of Details magazine.
The problem with this editorial was that Kutcher had personally invested in eight of the firms which were noted on the list of just 12. He even had "business entanglements" with two of the others on the list. However, he appeared to get out of the embarrassing situation unscathed.