As Portuguese Economy Tumbles, RGA Chides Online Tax Hikes
Posted on: July 12, 2014, 06:38h.
Last updated on: July 12, 2014, 07:52h.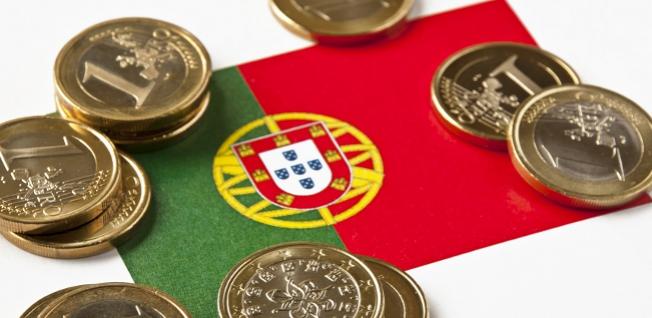 Even as Portuguese banking shares tumbled this week, sending fear throughout the EU banking system, the Remote Gambling Association (RGA), the largest Internet gaming trade association in the world, has slammed Portugal's draft gambling bill, branding its tax rates as "unworkable" and urged regulators to think again. The punitive 8 to 16 percent tax on sports betting stakes would make the market "unviable" for online operators, it says.
The bill is currently winging its way through the Portuguese parliamentary system, with the government anxious to regulate as soon as possible as part of a wide-ranging economic recovery plan. Portugal was previously bailed out of a financial crisis in 2011 by the EU Commission, the European Central Bank and International Monetary Fund in a €78 billion ($106.14 billion) rescue program. It exited the program in May and now faces increasing pressure to bolster its still-embattled economy.
Secretary of State Adolfo Mesquita Nunes announced recently that tax revenues from the new online gambling market will be split between central and regional governments and used to "encourage sport and for cultural development." As well as the tax on stakes, gross revenue on sports betting will be taxed at around 37.5 percent, while "games of chance," which include casino gaming, and, apparently, poker, will be somewhere between the 15 to 30 percent mark.
"To the Detriment of Customers and State"
The RGA says that current taxation levels will limit competition in the market "to the detriment of Portuguese consumers and the tax revenues that the Portuguese state could take were the market to be taxed at a sensible rate of gross gaming revenue." It also criticized the fact that the Portuguese monopoly operator of offline sports betting, Santa Casa, will be only taxed at half the rate of its online counterparts.
Clive Hawkswood, chief executive officer of the RGA, said: "Whilst the RGA and its members welcome the Portuguese initiative in seeking to regulate the online gambling sector, our members are extremely concerned about the unworkable tax rates that are proposed in the draft law which is presently being considered.
"The extent of the disparity in tax burden between licensed online sports betting operators and the offline monopoly operator Santa Casa could be as much as 50 percent in favor of Santa Casa. Such a differential has the potential to create a situation of substantial illegal state aid being granted to Santa Casa by the Portuguese government whilst also destroying any hope for fair competition in a future regulated online sports betting government."
Constructive Dialogue Needed
While some lawmakers in Portugal wanted to see the introduction of an open market, the current draft gambling bill recommends a jurisdiction similar to those that exist in countries like France and Italy. Foreign operators will be able apply for licenses providing they "meet the requirements," and "are in good financial standing in their finances and social security." However, companies will also have to be "established and registered" within the country and will have to offer their services through a bot.PT domain name.
Mesquita Nunes refused to be drawn recently on any projections of annual revenue for the new market, saying that it's impossible to know how many operators would apply for Portuguese licenses. With the current proposed taxation figures, argues the RGA, the answer to that might be "not many."
The RGA says it would welcome the opportunity to engage in a "constructive dialogue with the Portuguese government to ensure a level playing field for all online sports betting operators seeking to obtain licenses."