As Casino Industry Expands Worldwide, So Does Surveillance Technology
Posted on: September 19, 2013, 05:30h.
Last updated on: October 22, 2013, 12:57h.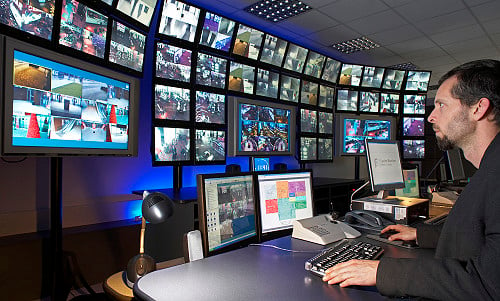 An old adage in the gaming industry is that the house always wins, but these days, they don't always win without a fight. As the Asian casino market continues to skyrocket – and as new-fangled, nearly imperceptible technology becomes easier for the everyday player to get their hands on – trying to stay ahead of casino cheats all over the world has become big business wherever you go.
More Sophisticated Scams Now Possible
While cheating casinos is certainly nothing new, the ability to do so nearly undetected is becoming much more commonplace, and properties that are still using old analog technology from what now seems like the Stone Age – technology that used actual VHS tapes instead of the far more practical and compact digital version – are struggling to keep abreast of customers who may be one step ahead of them, technology-wise.
Not all the scams are brand new, but some have become more sophisticated as devices become less and less visible to the naked eye. And apparently the newest and oldest casinos are the most vulnerable; the old ones for the aforementioned antiquated systems and the new ones for systems that, ironically, may be so new-fangled and complex that it takes even seasoned operators awhile to completely get the hang of them.
Inside Jobs
And sometimes those supposedly in charge of security turn out to be part of the scammers themselves. One such session at Melbourne's Crown Casino earlier this year netted the perpetrators $32 million, and in fact, turned out to be an inside job. And it's more proof of how intricate the technology is for this stuff. While Crown never made the whole story public knowledge, we do know that a security person got info to a VIP baccarat player via a wireless radio device; the security himself got the insider info by putting a micro-cam into the card-shuffling shoe. And these scams have been repeated throughout Asia as well, and nowhere is the surveillance business booming more rapidly than in Macau, where both high rollers and newer casinos serve to lure scammers from all over the globe, hoping to make their move.
Macau currently has some 100,000 security cameras among its numerous casino properties, and another 50,000 are expected to join their ranks as the Cotai Strip – the Las Vegas equivalent in Macau – continues to expand. In fact, it may be the number one market for surveillance equipment in the world soon. But it also has the most sizable needs, performance-wise.
"It's probably the most demanding environment for a video surveillance system anywhere in the world," says Craig Graham, general manager for Asia at German-Australian security firm Dallmeier International, which now holds a 20 percent market share of the casinos in Macau.
You might think, after spending so much time and money to catch the perps, that casinos would want to get their money back, or at least rake said scammers over the coals. However, apparently, that is not how it always plays out. In the case of that infamous Crowne Melbourne heist, word is that all that happened was that the VIP kingpin of the deal was simply summarily kicked out of his comped high-roller suite in the wee, wee hours of the morning and sent on his merry way. And, supposedly, other than losing a job, neither did the inside surveillance guy get meted out any further punishment.
Or, maybe, Crown just wanted the story to quietly die so they could take care of business the old-fashioned way. We'll probably never know, but don't bet on a casino shrugging off a $32 million steal so cavalierly.
Similar Guides On This Topic