Football Season is Good for Business in New Jersey, SugarHouse Online Arm Learns
Posted on: October 8, 2018, 01:47h.
Last updated on: October 8, 2018, 01:47h.
There's more evidence of New Jersey's insatiable appetite for betting on football games: the Garden State two-year-old online arm of land-based SugarHouse Casino announced that its revenues have more than doubled in only one month with the arrival of college and professional football.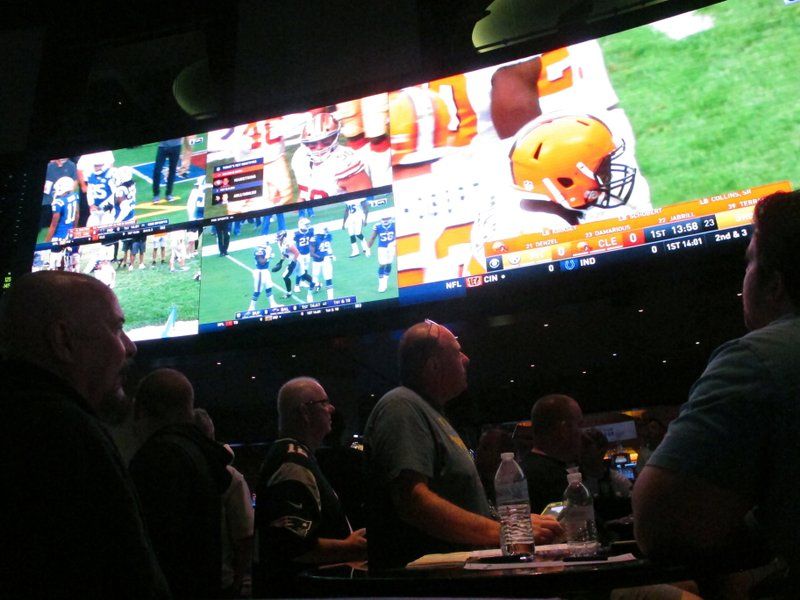 The Pennsylvania-based casino launched PlaySugarHouse.com in New Jersey in 2016 with slot and table games in partnership with Atlantic City's Golden Nugget. The SugarHouse Sportsbook was added to the online casino on August 23, becoming New Jersey's third online sportsbook.
On Thursday, SugarHouse announced the arrival of the first full month of games in September had more than doubled the online casino's profits when compared with August.
Sports betting has not only increased revenue dramatically, it's helped the online casino's other operations as well.
"Our casino bets have also grown since the launch of sports betting," said Mattias Stetz, CEO of Rush Street Interactive, the Chicago-based gaming company that operates the SugarHouse online operation via the Golden Nugget's servers, as well as the brick-and-mortar venue in Pennsylvania.
Perfect Marriage
New Jersey sportsbooks handled a collective $95 million in bets in August. Of that amount, $21.7 million in bets were placed using one of the three mobile apps that were available at the time. Since then, the number of online sportsbooks in New Jersey has increased to eight.
Analysts and casinos alike were prepared for August to be just a warm-up for the real thing. PlayNJ.com analyst Dustin Gouker predicted the arrival of football season combined with the increased number of mobile options to bet on could lead to a 300 percent increase in New Jersey's sports betting industry in September.
Once mature, we expect New Jersey to be a much larger market than Nevada," Gouker told Reuters in September.
SugarHouse said that 80 percent of bets taken by the SugarHouse Online Casino – which is operated by Chicago internet gaming company Rush Street Interactive – are placed on the mobile app, compared to the website.
Taxing Situation
The arrival of the first football season in which sports betting is legal was a two-year payoff for SugarHouse's online operations. The company has had an online presence in neighboring New Jersey since 2016 and was positioned to become one of the first to offer a mobile sports betting platform.
Interestingly, in Pennsylvania, SugarHouse has not applied for a sports betting license in its home state, which would allow the company to also offer an online sportsbook there, possibly due to high tax rates.
Pennsylvania regulations state that casinos must pay a $10 million licensing fee and share 36 percent of gross winnings with the state. In New Jersey, the tax rate is just 8.5 percent.
"Some of the bills that states have considered or even passed … make it impossible for a legal or regulated bookmaker to make any money," Nevada gaming attorney Kate Lowenhar-Fisher told Casino.org in September.
Online gaming hasn't yet launched in Pennsylvania — despite being made legal a full year ago — but several casinos, including SugarHouse, have been approved by the Pennsylvania Gaming Control Board for an online operator's license that allows them to offer slots, table games, and poker in the Keystone State.
Although originally slated to begin before the end of 2018, it's unclear if online gaming will kick off in Pennsylvania now before year's end.