Arkansas Gambling Arcade Bust Yields $500K
Posted on: August 28, 2013, 05:30h.
Last updated on: August 27, 2013, 07:28h.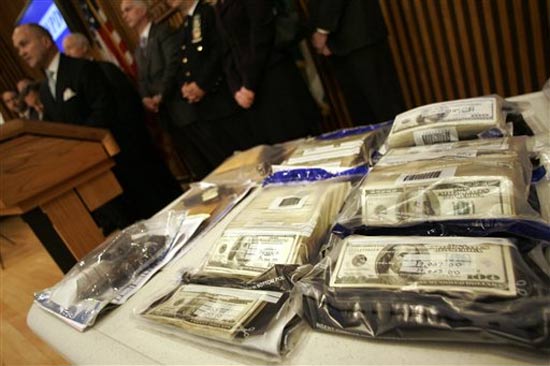 A total of 15 locations were busted throughout Arkansas last week as the result of a three-month undercover operation. Most of the venues were located in Pine Bluff, though locations in Hot Springs and Little Rock were also involved in the raid.
Sweepstakes Parlors Masquerade as Arcades
The bust was related to venues that were known as arcades, but which seemed to fit the description of the "sweepstakes" parlors that have popped up in many states throughout the country in recent years.
"We've fought this problem for years," said Eleventh Judicial District-West prosecuting attorney S. Kyle Hunter. "A couple of years ago, some people developed a new business model to get around the Arkansas law offering phone cards and sweepstakes, but it was just gambling. People putting up money to try and win money."
According to Hunter, the arcades mostly flew under the radar until one awarded a $22,000 car as a prize. That interest ultimately led to a three-month undercover operation to discover where these venues were located and exactly what was happening at each location.
Led by Jefferson County Sheriff Gerald Robinson, police and officers from several law enforcement agencies conducted the raid. A total of 24 individuals were arrested at 15 locations. In addition, police were able to seize approximately $500,000 in cash along with more than 600 machines that were allegedly used for illegal gambling.
Some Perpetrators Got Wind
In fact, the bust could have potentially been much larger had the operations gone off without a hitch. According to Robinson, it seems that word about the crackdown must have gotten out shortly before the raids commenced.
"Most of those places were in the process of shutting down when we got there," Robinson said. "Some of the people just didn't get out in time."
Once the raids commenced, Robinson said that it became clear that these venues were definitely involved in gambling on a large scale.
"I did not believe what I saw," Robinson said. "I have been to casinos in other states and I couldn't tell the difference between those and some of the ones here."
Interestingly, the machines used at these venues were licensed by the State of Arkansas, which could give the impression that using them was perfectly legal. However, Robinson said that it is up to local governments and officials to ensure that they are being used properly in accordance to those licenses – and to take action if they're being used illegally.
At a press conference, Hunter was asked why these machines were different than lotteries or scratch-off tickets, both of which are legal in Arkansas. The answer, Hunter said, was that those other forms of gambling were made legal by the state – it's as simple as that.
"If the legislature wants to make them legal, that's up to the legislature," Hunter said.
Each of the individuals arrested as a part of the raid were charged with keeping a gambling house. The charge is a felony that can come with up to six years in jail and a fine of up to $10,000. At least one individual also faces drug charges, while another has an outstanding warrant unrelated to the raid.
Similar Guides On This Topic