Arkansas Casino Group Needs More Signatures, State Grants Additional Time
Posted on: July 29, 2018, 10:00h.
Last updated on: July 27, 2018, 06:41h.
The Arkansas casino group that wants voters to decide this November about legalizing commercial gambling is short on signatures, but has received an extension from the state.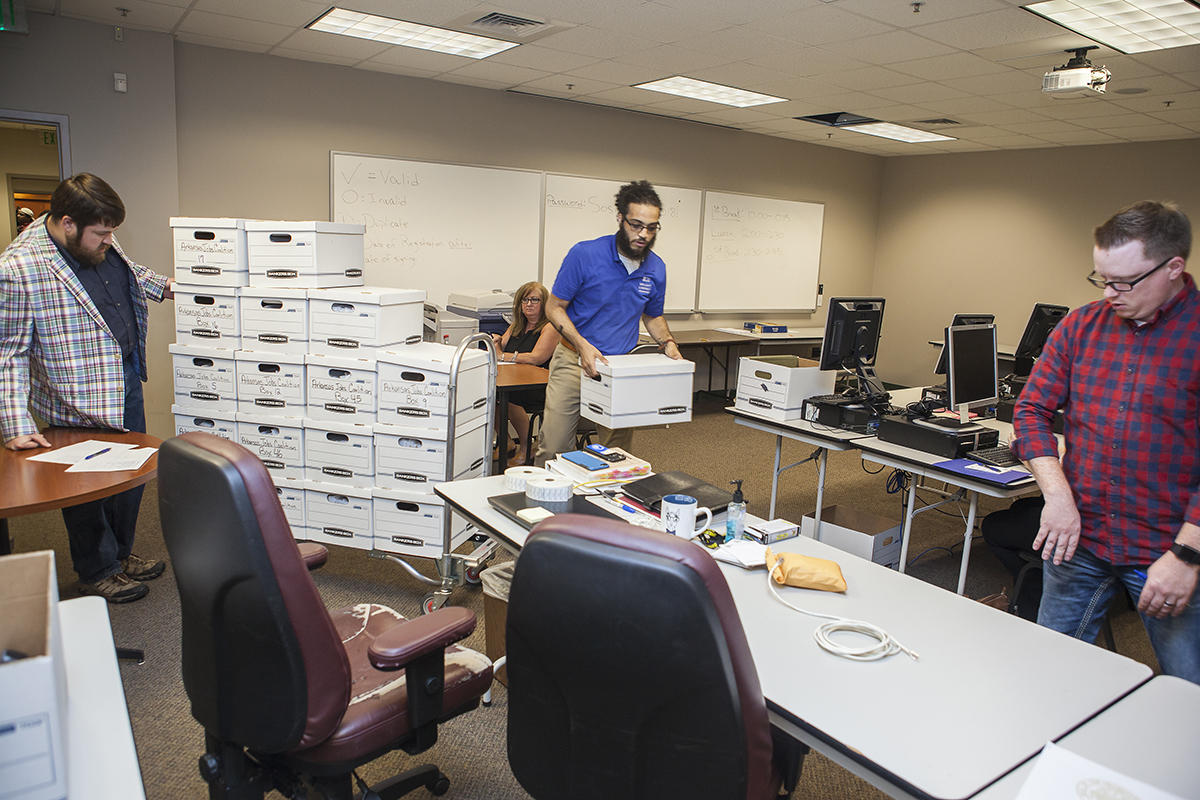 According to Secretary of State Mark Martin, Driving Arkansas Forward (DAF), a nonprofit organization pushing to authorize casinos in an effort to generate new forms of tax revenue for the state, has only obtained 70,054 valid signatures.
State law requires ballot questions to attain signatures totaling 10 percent of the number of votes cast during the last gubernatorial election. For the 2018 election, that number comes to 84,859 resident signatures.
DAF said it submitted more than 96,000 signatures, but Martin's office invalidated about 26,000 of them. However, the state secretary said the group qualifies for a 30-day extension period, which was granted.
"Our canvassers have continued to be active, gaining additional signatures for this proposed amendment," DAF Counsel Nate Steel said in a statement. "We expect to obtain the required number of signatures."
"We are confident Arkansas voters will have the opportunity on November 6 to keep tax revenue in the state and create jobs with new casino entertainment options in four regions of the state," Steel concluded.
Two tribes in Oklahoma, the Quapaw and Cherokee tribes, are heavily funding DAF. They collectively gave over $1.2 million to the committee.
Rejection Reasons
Martin says there are a variety of reasons why a submitted signature might be deemed invalid. They include a signature not coming from a registered voter, illegible handwriting, signature forgery, and omission of critical information such as date of birth.
If DAF is able to acquire the necessary 14,805 signatures needed, and the ballot question obtains a simple majority support in November, Arkansas would become home to four casinos.
Southland Park in West Memphis and Oaklawn Racing in Hot Springs, two racinos, would be permitted to incorporate slot machines and table games. Two casinos would also be authorized in Pope and Jefferson counties.
State Opposition
Driving Arkansas Forward hasn't been on cruise control in reaching this pitstop.
Arkansas Attorney General Leslie Rutledge has denied more than 50 ballot initiatives since taking office in 2015. Multiple questions regarding gambling expansion were among those rejected.
Rutledge finally allowed the DAF ballot question to proceed after the group petitioned the Arkansas Supreme Court to review the merits of the AG's "unnecessarily burdensome standard." The court didn't accept the case, but it prompted Rutledge to concede.
"In light of the Arkansas Supreme Court's failure to put forth clear standards, I am certifying to ensure Arkansans are given an opportunity to put these measures on the ballot," Rutledge declared. Along with the DAF question, the AG certified referendums that seek to impose term limits on state politicians and increase the minimum wage.
Arkansas is a socially conservative state and part of the Bible Belt.
In 2004, 75 percent of voters supported a constitutional amendment to ban same-sex marriage. The state is also one of just a handful that have laws on their books that ban abortion in the case that Roe v. Wade is overturned.
Similar Guides On This Topic