Arizona Court Rules Against Online Gambler
Posted on: May 30, 2014, 05:30h.
Last updated on: May 28, 2014, 05:16h.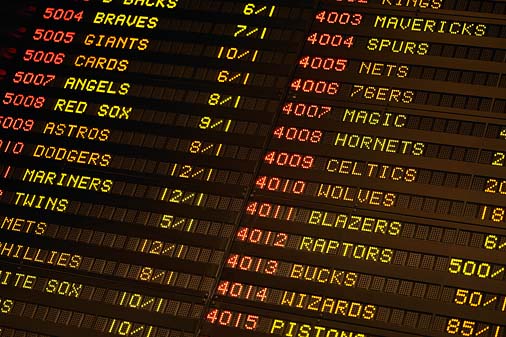 If a person or company takes your money through illegal activity, you might reasonably expect to have the right to get that money back. But you're a lot less likely to find relief in the courts if your losses come from gambling you voluntarily entered into.
That was the finding of an Arizona court, which ruled that a man who lost money betting on sports online was not entitled to recover those losses. That ruling came from Arizona's Court of Appeals, which found that Jerry Hannosh could not recover $800,000 he lost on an offshore gambling site under the state's Organized Crime, Fraud and Terrorism Act.
Case First Heard in Superior Court
Hannosh had filed suit against David, Zalman and Joseph Segal, along with their wives, in Arizona's Superior Court, claiming that their website "constituted an enterprise engaged in a pattern of unlawful activity."
The Segals fought back, asking the court to dismiss the case. They argued that Hannosh had no claim upon which relief could be granted, and that "his allegations inadequately supported liability."
The Superior Court ruled in the Segals' favor, not only denying Hannosh's claims, but also awarding the Segals legal costs of more than $36,000. The court then reconsidered the verdict, but only to say that it could not justify their award to the Segals.
Appeals Court Upholds Ruling
That led both sides to appeal the verdict to the Court of Appeals, with both hoping for monetary compensation.
In front of the Court of Appeals, Hannosh argued that the Superior Court had made their ruling based on federal law, rather than Arizona state law. According to him, the money he lost while gambling on the Segals' site was a cognizable injury caused by the Segals' violations of state racketeering laws.
However, Judge Maurice Portley didn't quite see it that way. In his ruling, he said that the state's racketeering statutes do not define "actionable injury" in a way that would include Internet sports betting losses. Since that couldn't cover the claim, the court was then right to look to federal law for guidance.
In this case, that meant seeing if the Segals' site was guilty of federal RICO violations. But once again, Portley said that Hannosh's claims didn't meet this standard.
"Generally, gambling losses have been held not to constitute property or business harm," Portley said.
Judge Portley also pointed out that Hannosh engaged in the gambling voluntarily, and made no claim that the games were in any way rigged.
"Hannosh got what he bargained for: an opportunity to win," Portley wrote in his ruling. "Gambling losses would not qualify as an injury to person because gambling without a chance to lose is not a legally protected interest. Because Hannosh voluntarily took the understood risk that he could win and that he could lose, his losses cannot be considered an 'injury to his person' recoverable through an Arizona RICO lawsuit."
Portley also denied the Segals' appeal for their legal costs He noted that the decision from the Superior Court came after finding that such costs would be excessive for Hannosh, who has an income of just $10,000 to $12,000 a year.