Aria Casino and MGM Resorts International Could Face Obstruction Fines
Posted on: February 10, 2014, 05:30h.
Last updated on: February 8, 2014, 09:22h.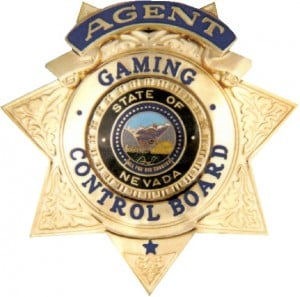 The Nevada gaming environment is unquestionably one of the most regulated and above-board you will find anywhere; having gone from its early days as a cash-skimming free-for-all run by the Mafia to a legitimate and above-board industry that few could question operates quite transparently and has many checks and balances to ensure fairness and honesty in its dealings.
To that end, state gaming agents are given pretty much free license to show up unannounced and make sure everything is copacetic in any given casino, and obviously – due to its visibility and high gambling volume – the Las Vegas Strip is a prime target for these appearances.
Aria Doesn't Play Ball
But now it appears that one of these Strip casinos – the chi-chi Aria that falls under the partial auspices of gaming operator MGM Resorts International – is being fined by the Nevada Gaming Control Board (NGCB), following a two-count complaint filed late last week that says two of the state's gaming agents were blocked access at the casino from viewing wagering activities, specifically in Aria's high-limit realms. The complaint notes that while two state gaming agents were set up and watching two high-rollers play roulette in the casino's exclusive Salon Privé, their view was blocked, making it impossible for them to do their jobs, even though they were reportedly only "5 to 7 feet" from the gaming area they were attempting to view.
Casinos have to walk a fine line in these matters: protecting and respecting their well-heeled customers' wishes, while also allowing regulatory authorities to do their jobs. In this case, it appears that an Aria supervisor in the room went too far in the former direction after his clients told him they "did not want to be watched."
The supervisor went so far as to inform the agents that he would call security to intercede between their view and the roulette table play itself if they continued to insist on watching.
"One of the agents asked if all casino games were open to the public and the agent was told [that] 'observation of the roulette game was not welcome,'" noted the NGCB report.
Not Their First Rodeo
Adding fuel to this regulatory fire, according to the complaint, is the fact that this is not an MGM casino's first run-in of this type. The  report stated that the casino conglomerate had been previously slapped on the hand for similar violations at other MGM properties, going back as far as 2010, and that the company "has historically been [made] aware of the need for vigilance in ensuring that the public has access to gaming."
To that end, the report continued, MGM had promised the NGCB at the beginning of last year that these issues were under control, and that at "each of the MGM's luxury properties, including the Aria, [they would] ensure public access to gaming would not be restricted."
However, the complaint continued, the company had nonetheless fallen short when it came to "conduct[ing] gaming operations in accordance with proper standards of custom, decorum and decency."
In response, MGM Resorts spokesman Gordon Absher said in an email that his operation  "respects the Gaming Control Board greatly and acknowledge that our employee did not follow company procedures in this instance. Aria is committed to a high level of regulatory compliance and looks forward to resolving this matter in the near future. We expect to present this matter to the Gaming Commission and we trust that this process will produce a fair result and provide clarity for us moving forward."
With a 50 percent ownership stake in the CityCenter development of which Aria is the crown jewel, MGM could now be liable for anywhere from $25,000 up to $250,000 for each of those counts, unless a settlement is reached before that is determined. If it is not, a Nevada Gaming Commission hearing date will be scheduled to determine what those fines will be.
The Control Board has not made any public comments on the matter.
Similar Guides On This Topic