American Public's Support For Sports Betting Grows, As Pro Teams Fight It
Posted on: January 9, 2013, 10:37h.
Last updated on: January 21, 2013, 10:55h.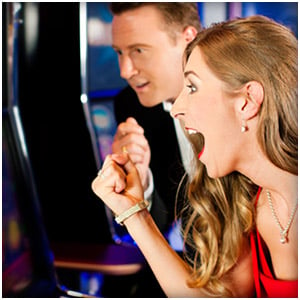 More men than women, and more Americans overall than ever before, believe that sports betting should be legalized in states where it is currently prohibited, according to a new study conducted by Fairleigh Dickinson University.  For the first time ever, 51 percent of the American public now support legalizing sports betting in all 50 U.S. states.
Meanwhile, attorneys are readying arguments for a Valentine's Day hearing in Trenton, NJ with U.S. District Court Judge Michael Shipp, where Shipp is set to hear arguments from the state of New Jersey, the NCAA and four pro sports leagues who are all fighting to keep sports betting illegal in their home state.
Currently, only Nevada, Delaware, Oregon and Montana allow legal sports betting under the federal Professional and Amateur Sports Protection Act (PASPA)  of 1992. Also known as the "Bradley Act," PASPA supporters say that across-the-board legalization could put the integrity of pro sports teams in jeopardy, while opponents cite the reality that illegal sports betting already occurs and that legalizing it would presumably eliminate corruption in many sports.  The National Football League has been unabashedly against legalization, a stance that some attribute to the intense pressure it would put on referees to make correct calls during games and a fear that it would open players and coaches up to the potential for bribes and game fixing.
New Jersey has been a controversial state throughout the PASPA odyssey; when first passed in 1992,  the Garden State was given the option to enact a sports betting law, but failed to do so.  Ironically, Governor Chris Christie and New Jersey lawmakers are now avidly fighting the federal ban, saying it is unconstitutional and that they have earmarked Fall 2013 to roll out legal sports betting in their state's casinos and racetracks.  Locked in battle against these legislators are the NCAA, Major League Baseball, the National Football League, National Basketball Association and the National Hockey League. The February 14th hearing will determine if the ban is constitutional or not.
Shipp's previous rulings on PASPA have favored upholding the ban. The U.S. Attorney's Office has been asked to participate in the hearing, and has until January 20, 2013 to intervene; so far, they have not made any moves in the matter, according to the Department of Justice.
The recent poll by Fairleigh Dickinson's PublicMind group found that 60 percent of men, and 43 percent of women approve of legalized sports betting today; a number that is up 39 percent from a similar poll conducted nearly three years ago. The poll asked 814 registered voters nationwide about the matter; 33 percent said they were opposed to legal sports wagering, while 11 percent stated they were "unsure."