Amaya Releases Strobe Poker to Ongame
Posted on: March 14, 2013, 05:34h.
Last updated on: March 11, 2013, 06:36h.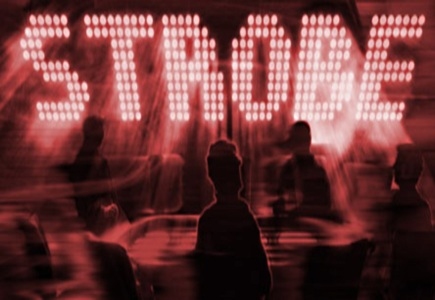 Amaya Gaming Group has launched Strobe Poker to the Ongame Network this week, a network consisting of branded sites that includes Goalwin, Betsafe, Redbet, and Whitebet.
Strobe Poker is a fast-hand variant of the traditional game we all know and love. It's also a nice upgrade to that game we know and love, which can, unfortunately, turn rather tedious and drawn out during certain hands for those who have long since folded their hand.
That's where Strobe Poker keeps things fast, fresh, and exciting. Instead of folded players having to patiently sit by and watch the action unfold, they are now immediately whisked away to a new table the moment they fold, and placed with other players who have also just folded their hands (or otherwise had their hands end). Not only do players get the excitement then of playing with a constantly shifting group of players each hand, but hands come fast and furious, with no downtime for the player in between.
Fast fold variants are by no means a novel concept, and several other networks and poker sites already have their own versions of it, including PokerStar's Zoom, and Microgaming's Blaze. It is, however, new to the Ongame Network and comes with the added perk of being fully integrated for mobile play on all Android and iOS devices.
"Strobe is an important addition to our offering and we are proud to roll it out to all of our customers and for all platforms," said Fredrik Kjell, head of poker for Ongame Network.
Ongame has two no-limit Strobe pools already up and running, those with 5c/10c blinds, and those with 15c/30c blinds, and already the pools are seeing a great deal of action. This no surprise for Amaya, as they had done their research and discovered that 40% of all cash games played now are fast-hand games, making it a necessary and timely addition to their brand.
Redbet and Whitebet are celebrating the release of Strobe Poker with a Strobe rakeback leaderboard beginning next week, with $12,500 in prizes up for grabs, just an added incentive for players on the network to take advantage of the great new feature.
Similar Guides On This Topic