AGA Pulls Out of Online Gambling Fight, Citing Infighting
Posted on: May 23, 2014, 05:30h.
Last updated on: May 22, 2014, 02:48h.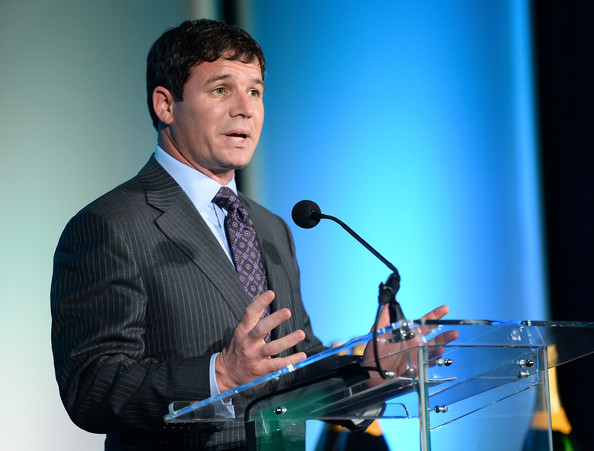 It's been an odd week for the debate on online gaming regulation in the United States, with several influential organizations declaring for and against, and one high-profile figure even changing sides.
Perhaps the biggest news is that the American Gaming Association (AGA), the industry body representing the commercial casino entertainment industry, and hitherto a staunch proponent of regulation, has withdrawn its support for online gambling and now considers itself neutral on the issue.
Pros and Cons Clash
It seems that the difference of opinion between major operators within the AGA's ranks has forced its hand, with chief executive Geoff Freeman admitting that online gambling is "an issue that the association cannot lead on."
While the majority of operators, including MGM and Caesars Entertainment, wholeheartedly embrace regulation, some are passionately against it, such as Steve Wynn of Wynn Resorts and most notably Las Vegas Sands chairman Sheldon Adelson, who heads the Coalition to Stop Internet Gambling.
Change of Direction
Just six months ago, Freeman made his position clear when he sent a letter to the House of Representatives subcommittee complaining that prohibition "simply does not work" and that "the government cannot put the Internet back in the bottle." However, this week, his tone was resigned, and hinted at vicious in-fighting within the organization.
"One of the things I've learned in this industry is we are extraordinarily competent at shooting at one another," he said. "The snipers in this industry are of the highest quality, and if you let that be the focus, we'll kill each other."
It's not all doom and gloom for the pro lobby, however. This week the National Governors Association (NGA) joined the chorus of opposition to the federal bill to ban Internet gaming, stating that the passage of such legislation would infringe on states' right to autonomy. The NGA is a bipartisan organization whose members are the governors of 55 states, territories and commonwealths in the US. It stated its case in a letter to Senate Majority Leader Harry Reid, Senate Minority Leader Mitch McConnell, Speaker of the House John Boehner and House Minority Leader Nancy Pelosi.
"Regardless of whether governors are in favor of offering gaming – through whatever form – within their own states, decisions at a federal level that affect state regulatory authority should not be made unilaterally without state input," said the letter.
Brown Out
Meanwhile, ex-mayor of San Francisco Willie Brown seems to have lost the plot, making a surprising about- face on the issue. Brown, a long-standing supporter of Internet gambling and of states' rights to pick their own directions on the issue of regulation, announced this week that he would be climbing into bed with Adelson (apologies for the imagery) and taking up a new position as the California chairman of the Coalition to Stop Internet Gambling. Brown claims he has been swayed by what he sees as the "repulsive tactics used by online gambling companies," specifically the use of "cartoonish characters," which, he believes, "specifically target our children".
We can only assume he's talking about those slot machines you get with Marvel superheroes on them. However, the fact that they need to protect those who are underage with strict age verification processes is one of the strongest arguments for regulation would suggest to us that Mr. Brown has not really put a great deal of thought into the matter.
Similar Guides On This Topic