Adelson Eyes Rio de Janeiro for $8 Billion Resort, Once Brazil Legalizes Gambling
Posted on: May 11, 2017, 10:57h.
Last updated on: May 11, 2017, 11:00h.
American casino billionaire Sheldon Adelson visited high-ranking officials in Brazil this week, fueling speculation about his plans for an $8 billion casino resort in South America.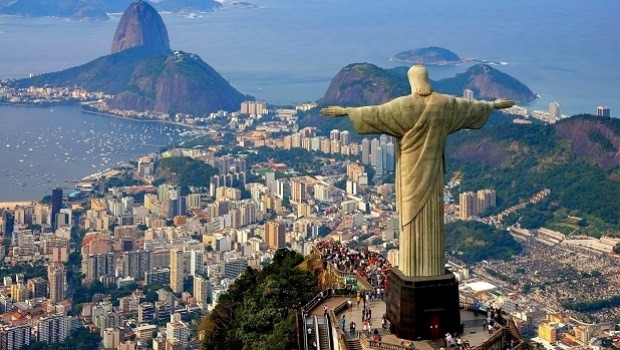 Gambling is mostly illegal throughout Brazil, but talks about changing the laws have gained momentum, with public officials seeing potential casino investment as a possible solution to the nation's budget deficits.
No one has talked specifically about "casinos" yet, but the mayor of Rio de Janeiro, Marcelo Crivella, told Brazil's o Globo newspaper on Wednesday that he and Adelson discussed "investments" in the city of around $8 billion. And no one suggested the casino mogul was thinking about developing a new chain of Brazilian laundromats.
Emergent Economy
Adelson has supposedly been interested in Brazil for a while. In a 2015 earnings call, he called the world's eighth largest economy a "potentially very good opportunity." However, Crivella told o Globo the casino mogul expressed concern about the city's capacity to receive tourists, and that it may need more four- and five-star hotels to accommodate them.
Crivella said that Adelson's visit was not the first by a major casino executive. In recent months, MGM CEO Jim Murren popped in a for a chat, as did Caesars' Executive Vice President Jan Jones. Likewise, representatives of Portugal's casino operators Estoril Sol group, and Casinos Austria, also have visited with Brazilian officials.
But before investment talks can really pick up steam, Brazil needs to address its prohibition on casino gambling. Two competing bills are currently working their way through Brazil's national congress that would set up a framework for the introduction of gambling in the country.
Investor Influence
Where there's a will, there's supposedly a way. And so far Brazilian lawmakers have not run into any insurmountable obstacles. Both bills in the House and Senate have moved forward with enough promise to attract casino executives to the country's top seaside resort destination and its capitol.
"There is a high willingness to invest," said Brazilian political official Elman Nascimento, who chairs a committee considering casino investment. "In addition to the groups from the United States and Europe, there are also companies from Argentina and Uruguay with an eye on the country. But legal certainty is a requirement for such investments to take place."
Measures currently working through Brazil's national congress propose authorizing up to 35 land-based casinos, as well as legalizing sports betting and online gambling, to modernize the country's gambling laws.
Adelson, of course, has been a vehement opponent of online gambling, but there was no public indication at this point that his investment could be contingent on removing an internet component from Brazil's emergent legal framework.
Similar Guides On This Topic