90-year-old Woman Denied $41.7 Million Jackpot from "Malfunctioning" Slot
Posted on: April 26, 2015, 09:13h.
Last updated on: April 24, 2015, 06:27h.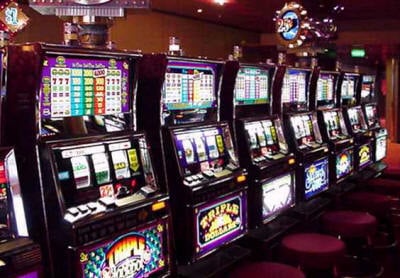 The Iowa Supreme Court has ruled that a local casino does not have to pay a $41.7 million jackpot to one of its customers following a slot machine malfunction.
Instead, 90-year-old grandmother Pauline Mckee, of Antioch, will have to be content with the $1.85 payout that the machine would have awarded had it been functioning correctly.
McKee was playing the Miss Kitty penny slot machine at the Isle Casino Hotel in Waterloo, where she was a guest during a 2011 family reunion, when she believed she'd hit the big one.
As the reels came to rest, the words "$41,797,550 bonus award" flashed up on the screen.
But the casino refused to pay up, pointing out that the machine had a maximum payout of just $10,000.
Instead, she was paid the $1.85 she had actually won from the spin, plus the $18.10 in credit remaining on the machine, while the machine itself was sent away for independent technical analysis.
Tests revealed that the machine's computer had erroneously determined it had a bonus award.
Malfunction Voids All Pays
McKee sued for breach of contract and consumer fraud, a filing that was dismissed in 2013 by a district court judge. This week the Supreme Court upheld that ruling, noting that a sign on the machine read "Malfunction voids all pays and plays."
"The rules of the game formed a contract between the patron and the casino, and the patron was not entitled to the bonus under those rules," said Justice Edward Mansfield. "
At no time did the casino represent to her that a bonus would be available if she played the game, nor did the casino promise to pay the $41 million after the notice was displayed. In any event, the patron did not detrimentally rely on any representation by the casino.
"Finally," he continued, "the patron failed to present proof of an ascertainable loss sufficient to warrant recovery on her consumer fraud claim. We therefore affirm the district court's ruling granting summary judgment to the casino on all three counts."
Canadian Woman Gets Lucky
Slot machines do malfunction from time to time offering erroneous jackpots, but these are very rarely paid. A woman in British Columbia got very lucky indeed last year, however, when she hit a jackpot worth 100 times the machine's maximum payout, and actually got paid.
The incident occurred on a Dragon Fever slot machine in the Lake City Casino in Penticton, when the machine suddenly displayed a $99,999.97 prize. Nevertheless, the operator, BC Lottery Corp, decided to pay the woman and recover the money from the manufacturer. 
"In this particular case BCLC could verify that a jackpot had occurred, but we were unable to confirm that the amount was anything other than what had been displayed on the screen," said a spokesperson. "We couldn't confirm what the jackpot amount was supposed to be. Therefore, accordingly, we determined the appropriate course of action was to pay that erroneously displayed prize amount to the player."