2UP Gaming Looking to Enter New Jersey Online Casino Market
Posted on: July 29, 2013, 05:30h.
Last updated on: July 29, 2013, 04:55h.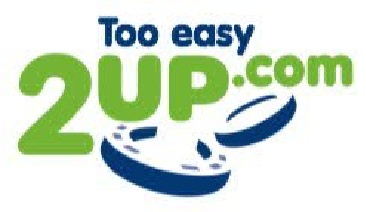 Earlier this year, PokerStars tried and failed to purchase a casino in Atlantic City that would better position them to enter the American market. Now, another online gambling company is looking to do the same thing, either by buying a casino or building one of their own.
2UP Gaming, an investment firm and online gambling company, will look to either buy or build a casino property in Atlantic City, with the announcement of which path they'll take coming around Labor Day. That's the word from MidOil USA managing partner Vincent Crandon, who says he and 2UP Gaming are currently in talks with multiple casinos in the city.
Plan A and Plan B
Crandon can't say which casinos he's talking with, as that would breach confidentiality agreements. However, he said that he is also working with an architect on an alternate plan that would see the first new casino built in Atlantic City since the Revel resort was opened in 2012.
"The intent is really to be prepared to build anew," said Crandon. "It's not a light endeavor."
2UP is a company that operates out of Australia, but is registered in London. The company holds an interactive gaming license in  the Republic of Vanuatu in the South Pacific, and offers a variety of products ranging from casino games to poker, sports betting and live dealer options. This includes a unique live "3D" poker game at their site 2UP.com.
While 2UP may not be a household name in the world of online gambling, the company could be a player in the New Jersey regulated online gambling market if they are able to purchase a casino by September, as they could provide their own software. Meeting that purchase deadline would also allow the company to be a part of the planned November 26 launch date for online gambling in New Jersey – a key benchmark, as entering the market after this date is likely to be a more challenging prospect if Atlantic City's major players already have successful sites up and running.
2UP will also receive some help in the form of outside investment. According to Crandon, an unnamed Asian investment group has pledged $330 million towards the deal, which could potentially open up the possibility of buying one of several casinos in Atlantic City, or pay for a large portion of the cost of building a new one.
New Jersey as Online Gambling Gateway
The value in owning a casino in Atlantic City is difficult to estimate, though it will be much greater once the state's online casino sites go live. While New Jersey itself is a lucrative market, it could also be a gateway to the rest of the United States as online gambling regulations go into effect in other states as well.
Of course, the purchase of a casino isn't always as straightforward as investors would like it to be. Earlier this year, the Rational Group – owners of PokerStars and Full Tilt Poker – attempted to purchase the Atlantic Club, only to see the deal fall through after they had already made $11 million in payments to the current owners. That case may still see further legal action, but in the meantime, PokerStars has taken the path of least resistance, as the company is also applying to become an online gambling provider that will work with Resorts Casino Hotel.
Similar Guides On This Topic